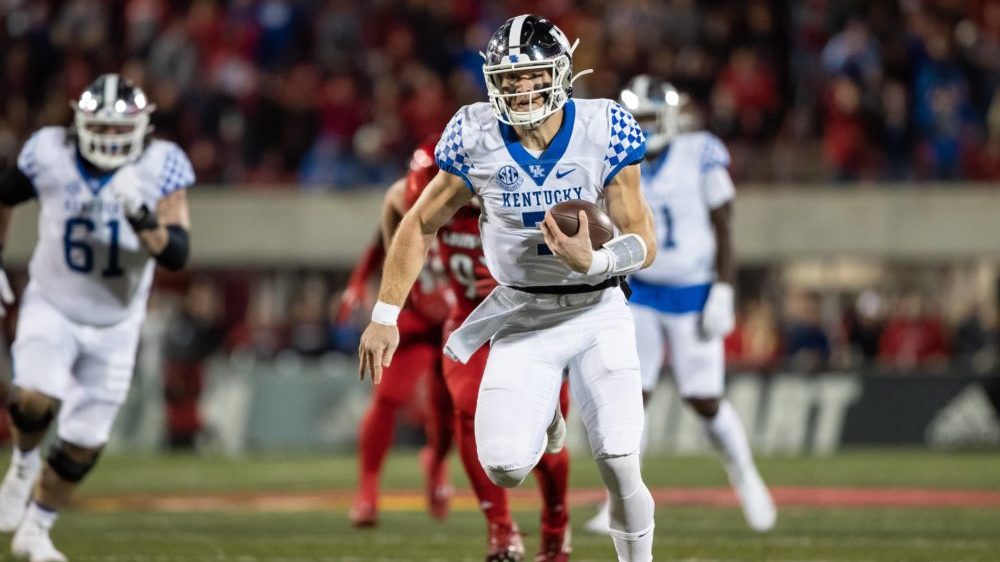 Will Levis is already being projected as a top 10 pick in the 2023 NFL draft. (Photo by Vicky Graff)
At least two early 2023 NFL mock drafts have listed Kentucky quarterback Will Levis in the top 10 and the third quarterback to be picked behind CJ Stroud of Ohio State as well as Bryce Young of Alabama.
It's a huge boost for Levis and the Kentucky football program going into the season and just gives UK fans even more optimism for this year.
However, the mock draft is no surprise to Kentucky recruiting coordinator Vince Marrow who has been saying for months that Levis is going to be a starting NFL quarterback.
"It is through the roof what is happening for Will and I was told by a couple of NFL guys if Will had come out this year he probably would have been an early second round guy and one of the first quarterbacks picked," Marrow said on WLAP Sunday Morning Sports Talk.
Marrow said former UK offensive coordinator Liam Coen did a great job developing Levis' talent last year and new offensive coordinator Rich Scangarello will only add to that development.
"Now he has the potential to be a first-round guy," Marrow said. "His work ethic is so grounded. This young man is like Robo-Cop. He is really geared in. I am putting my money on Will that he will put himself and us in a good position next season."