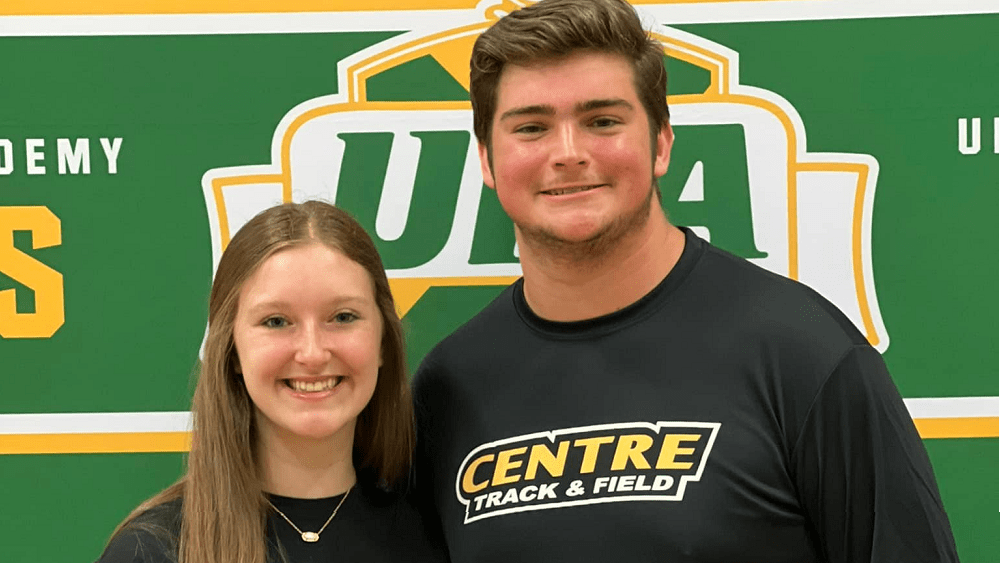 Facebook Photo
With the end of the school year rapidly approaching, more college plans are coming together for students across the area. Two University Heights Academy student-athletes officially locked those plans into place Tuesday morning.
UHA students Sam Cotthoff and Riley Harper signed to continue their athletic and academic careers at the collegiate level.
Cotthoff signed to participate in track and field at Centre College in Danville.
Blazer cheerleader Riley Harper will get the chance to continue her activities on the sidelines in support of the Pioneers at Transylvania University in Lexington.
The signings took place during a ceremony Tuesday morning at UHA.

Harper and Cotthoff Signing