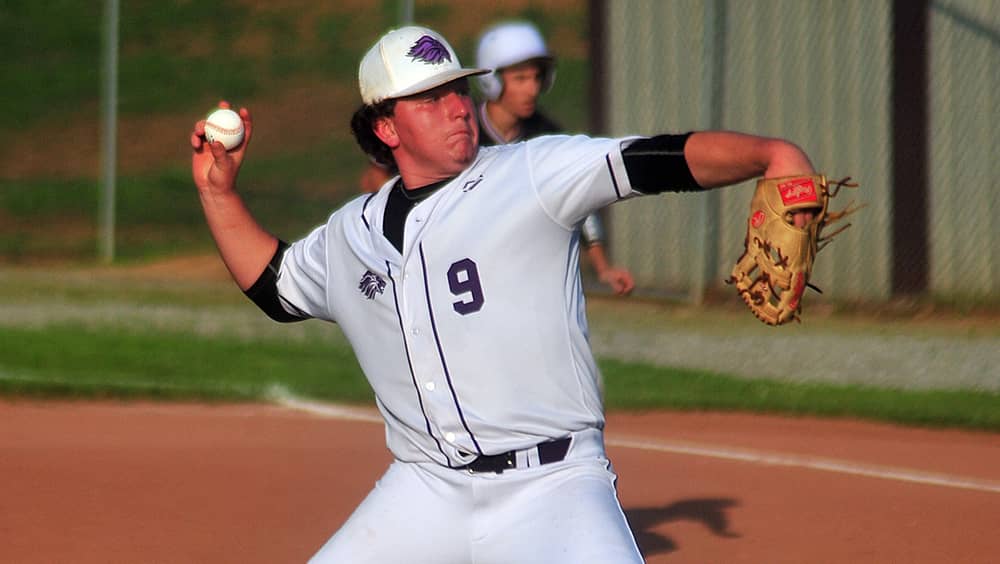 Lyon County scored in every inning while securing its 23rd win of the season on Tuesday.
Corey Cissell allowed just one earned run on three base hits, Jackson Shoulders homered, and the Lyons turned away Madisonville-North Hopkins 11-1 in five innings at Jim Boyd Field in Eddyville.
Cissell struck out 10 and walked three as the Lyons won for the fifth time in their last six games.
Brody Williams was 3-for-4 with a double and two runs scored for the Lyons (23-5), while
Turner Hurst was 2-for-4 with a pair of doubles and four RBIs.
John Bingham, Brady Belt and Aiden Waters were each 2-for-3 and drove in a run.
Shoulders drove in the game's first run with a sacrifice fly to right in bottom of the first inning.
Shoulders then homered leading off the third inning and Lyon went on to score four times in the frame to go up 6-0.
Madisonville (11-14) got its only run in the top of the fourth.
Lyon countered with three runs in the bottom of the frame, then scored twice in the bottom of the fifth to end the game on the 10-run mercy rule.
Hurst's double to center drove in both runs in the fifth.
Lyon will go to Union County on Thursday before finishing the regular season at home on Friday against Henderson County.
The Maroons will host Christian County on Thursday.