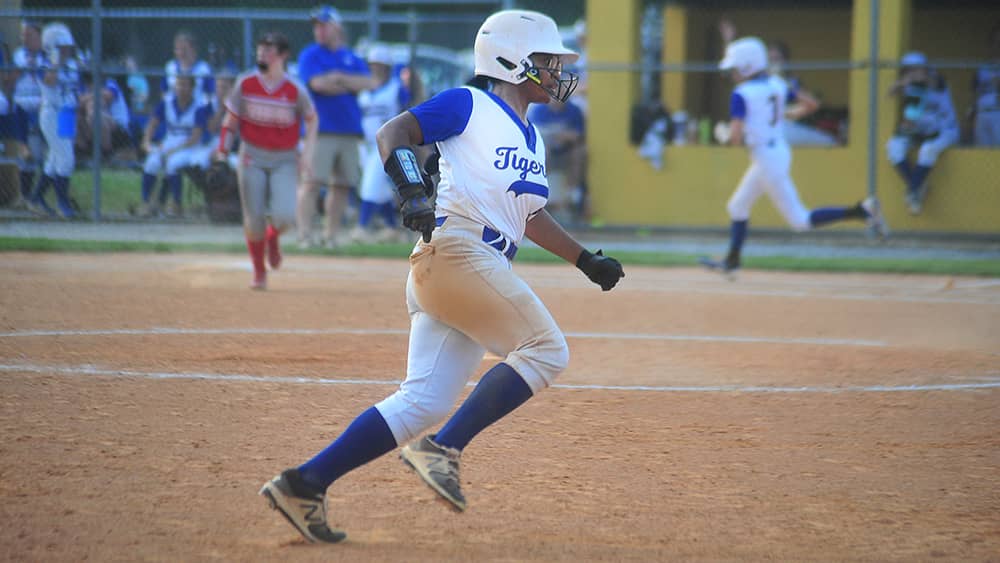 Caldwell County's girls assured themselves of a winning season while also avenging a loss early in the year.
A.J. Hollowell was 4-for-4 with a triple, four runs batted in and four runs scored as the Lady Tigers ran past Todd County Central 13-3 in five innings Friday at Lady Tiger Field in Princeton.
Caldwell (14-11) opened up a 5-0 lead through two innings.
Todd (16-13) threatened to make a game of it in the top of the fourth inning with three runs. Abigail McPherson had an RBI double and Naomi Welborn singled in a run as the Lady Rebels cut the gap to 5-3.
But Caldwell answered that three spot in the bottom of the fourth, then plated five runs in the bottom of the fifth to end the game early on the 10-run mercy rule.
Hollowell's bases-clearing triple made it an 11-3 game. Hollowell then scored on a groundout by Brylee Butts to make it 12-3. Harper Holeman then finished the game with a solo home run to left to give Caldwell its 13-3 triumph.
Rylee Thompson was 3-for-3 with a double and three runs scored for Caldwell while Butts went 2-for-4, drove in four and scored twice. Presley McKinney finished 2-for-2 with an RBI.
Illysa Stallins allowed just two earned runs on five base hits to pick up the win in the pitching circle for the Lady Tigers. She struck out two and did not walk a batter.
Caldwell outhit Todd 13-5.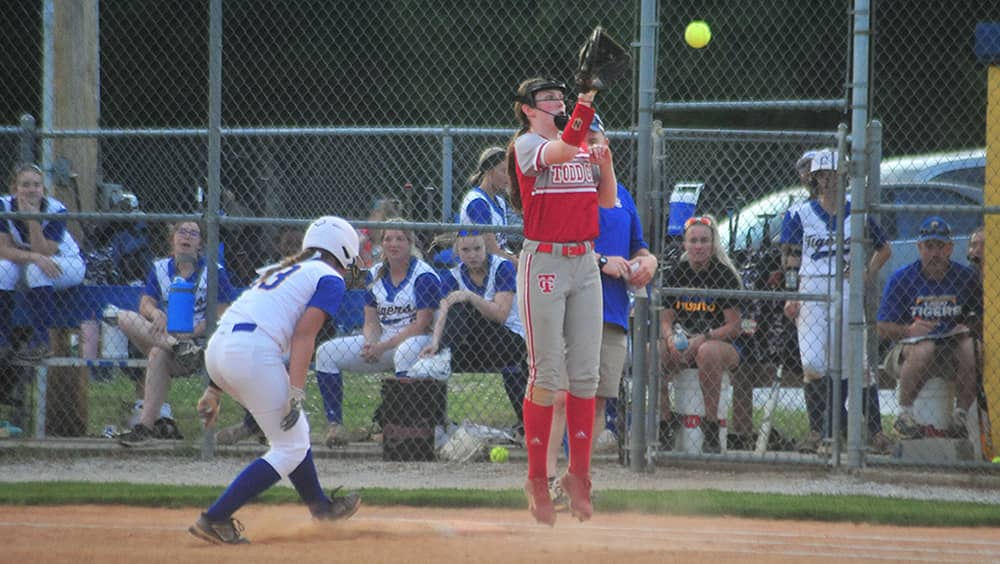 The Lady Rebels had won 4-2 March 19 in Elkton.
The Lady Tigers edge ahead in the all-time series 5-4.
Caldwell will host the 7th District softball tournament next week. The Lady Tigers will play Hopkins County Central in Monday's semifinals at Lady Tiger Field.
The Lady Rebels have a pair of home games against Edmonson County on Saturday before taking on Logan County in the 13th District tournament May 20 at Franklin-Simpson.