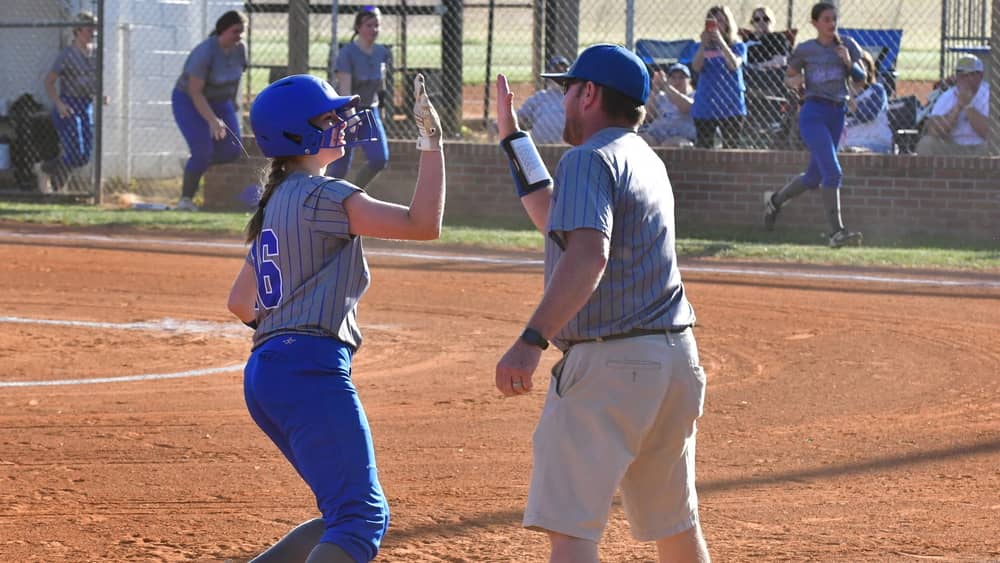 For Crittenden County, it was a 14-run, 10-hit fourth inning.
For Lyon County, it was a Texas hail storm. They couldn't run. They couldn't hide. And they couldn't make it stop.
Crittenden County moved into the district championship game for the first time in four years with a 20-2 win over the Lady Lyons.  It was a shocking end to the season for the district's top seed and two-time defending champion.
The Lady Rockets never trailed in the contest. Hannah Jent's two-run single got them on the board, and they never looked back.
Eighth-grader Andrea Frederico followed a Hadlee Rich triple with a two-run homer to left field. Crittenden added two more runs in the innings on a pair of Lady Lyon errors.
Lyon appeared to get some of the momentum back in the bottom of the third when Hadlie Butler and Lilly Perry had RBI singles to cut the deficit to 6-2.
Then the walls fell in for the Lady Lyons.
Elle McDaniel drove in a run with a double, and Anna Boone followed with a two-run double. Crittenden kept hitting shallow pop-ups to the outfield, and Lyon County had trouble finding them in the sunny sky.  Five of Lyon County's seven errors came from in the outfield.
Frederico added a two-run double and Boone added another run-scoring single. When the inning was over, Crittenden County had batted around two full times.
Rich, Frederico, and McDaniel each had three hits for Crittenden County with Federico tallying four RBI. Boone and Callie Brown contributed two of the Lady Rockets' 15 hits.
Boone also got the pitching win, allowing just four singles and striking out two.
Crittenden County (10-18) moves into Tuesday's championship game against Livingston Central, a 10-0 winner over Trigg County in the other semifinal.