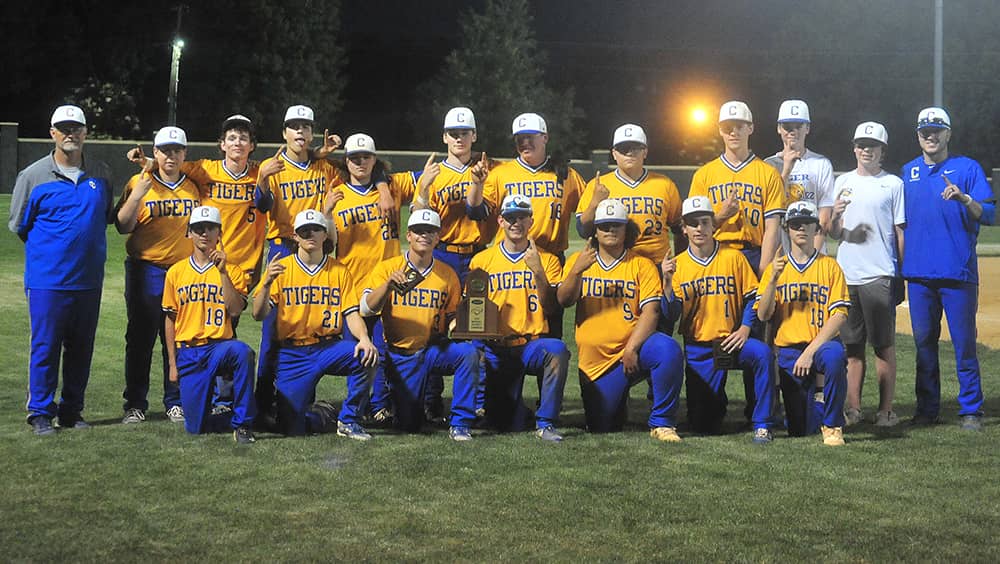 Cole Slone doubled home two runs with two outs in the top of the fifth inning to put Caldwell County in front, and the Tigers went on to beat Madisonville-North Hopkins 6-3 Tuesday for the 7th District championship.
It's the second-straight championship for Caldwell, which owns the district title for the ninth time in 10 tourneys. Madisonville won in 2019 while COVID-19 wiped out the entire season in 2020.
Caldwell (15-8) had its top two pitchers available for the district finale at Elmer Kelley Stadium at Madisonville City Park — and utilized both of them.
Ben Goodaker (6-2) went the first five innings, allowing two earned runs on five base hits. He struck out five and walked three.
Deontaye Walls tossed the final two innings. He blanked Madisonville on two hits while striking out two and walking none. It was Walls' second save of the season.
Caldwell grabbed a 2-0 lead in the second inning on RBI singles by Luke Parker and Carter Whittington.
The Maroons (12-16) got an RBI double from Eric Farmer in the bottom of the second, then scored twice in the third to go in front 3-2.
Landon Cline had an RBI single while another run came in on a wild pitch to give Madisonville a 3-2 edge.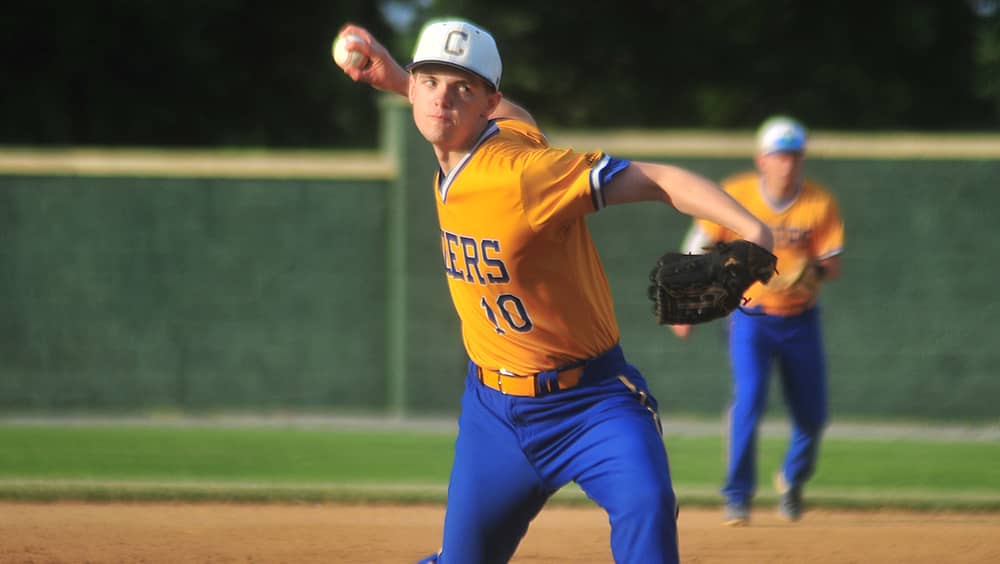 In the Caldwell fifth, Brady Holeman was hit by a pitch and Hunter Newsom singled with two outs.
Both came in to score when Slone doubled to left-center to put the Tigers up 4-3.
Caldwell loaded the bases in the sixth and tacked on another run on an RBI groundout by Holeman.
Parker knocked in a run in the seventh when Newsom beat the throw to the plate from the third on a ground ball to second.
Madisonville put two runners on base in the bottom of the seventh to get the potential tying run to the plate. But Walls came up with a strikeout to end the game.
Parker finished 3-for-4 at the plate with two runs batted in for the Tigers while Whittington was 2-for-5 with an RBI.
Cline was 3-for-4 with an RBI for Madisonville.
He also suffered the pitching loss, allowing two earned runs on five hits in five innings. He fanned four and walked three.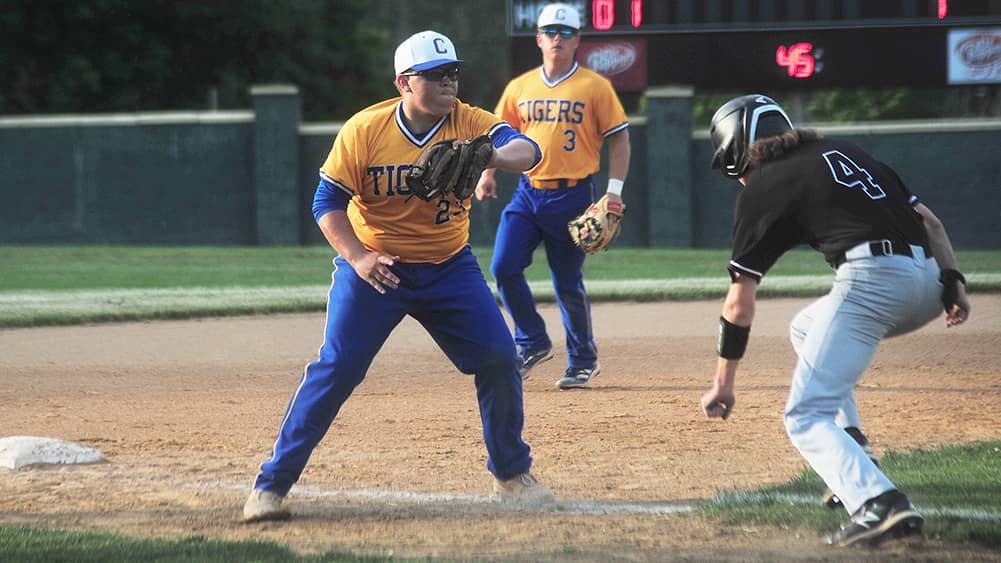 Top-seeded Madisonville had beaten Caldwell twice during the regular season.
Both teams advance to the 2nd Region tournament. The regional is expected to begin on Sunday with two first round games at both Christian County and Hopkinsville.
The regional draw will be held Thursday morning.