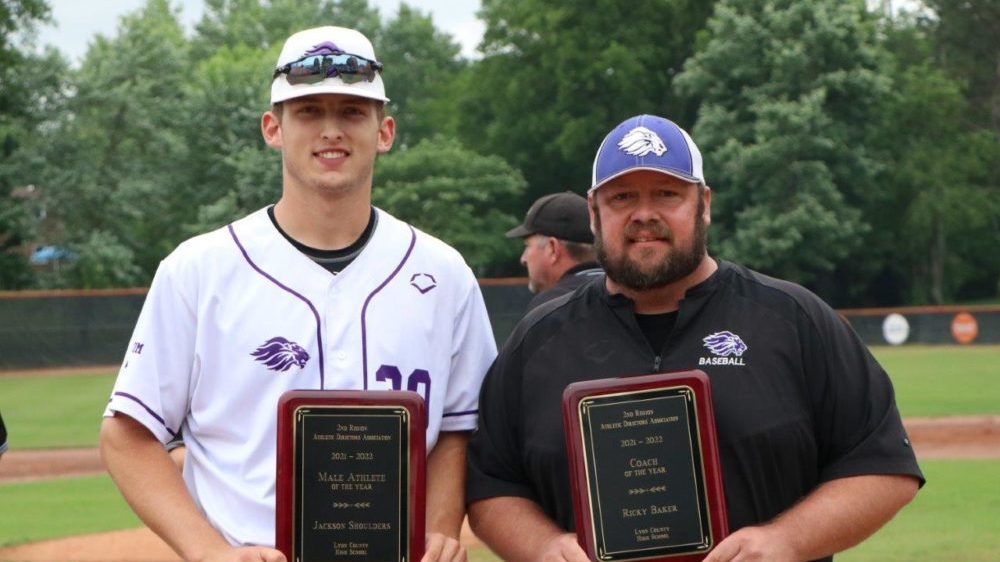 Two members of the Lyon County baseball team and their head coach were recognized just before the Lyons regional tournament baseball game Sunday against Madisonville-North Hopkins. The 2nd Region Athletic Directors Association formally presented their "Male Athlete of the Year" award to Jackson Shoulders, and their "Coach of the Year" award to Ricky Baker.
Additionally, the Pennyrile Umpires Association presented its annual scholarship to Brody Williams.
YSE was there and got these pics from the presentations.
Lyon Baseball Honors