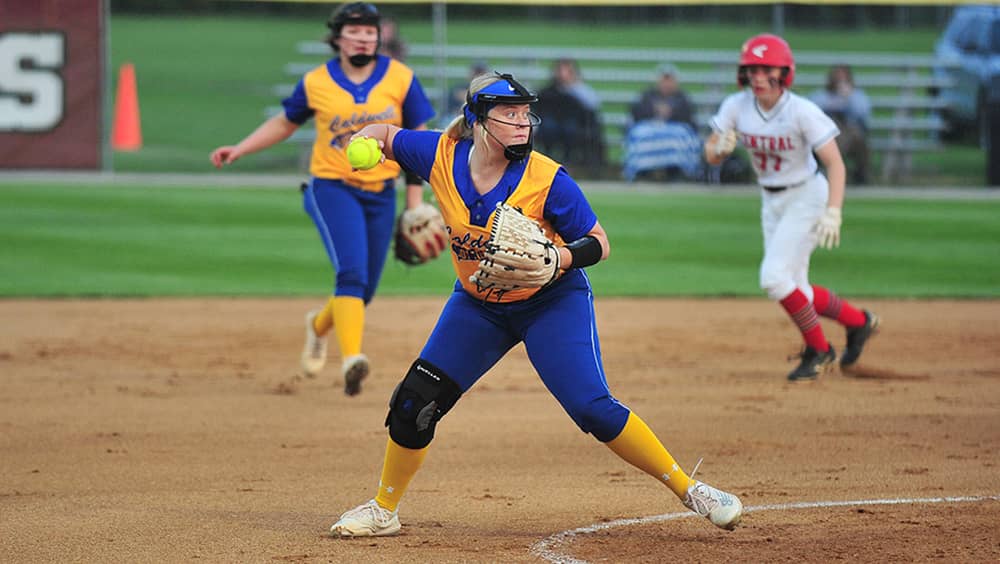 After beating Livingston Central by just a single run twice during the regular season — and rallying from 10 runs down in one of those games — Caldwell County's girls decided to make things a little easier on themselves in Monday's matchup in the 2nd Region tournament in Henderson.
A six-run third inning helped the Lady Tigers (16-12) advance to the semifinals with an 8-0 victory over Livingston in first round action.
Next up for Caldwell is Christian County, which beat Webster County 5-0 in Monday's opening game. The Lady Colonels and the Lady Tigers are scheduled to meet Wednesday at 7:30 in the late semifinal contest in Henderson.
In the win over Livingston, senior pitcher Illysa Stallins picked up the shutout victory in the pitching circle, scattering six base hits and getting stellar defense behind her. Caldwell twice turned double plays and tracked down several hard-hit balls in the outfield. Stallins did not have a strikeout but walked just one.
Meanwhile, the Lady Tigers recorded 13 base hits, led by Harper Holeman's 3-for-4 showing. Holeman had two doubles and a solo home run in the contest — her school record 11th homer of the season.
Adley Lewis was 3-for-4 with an RBI while A.J. Hollowell was 2-for-3 with a triple and two runs scored and Brylee Butts went 2-for-4 with a double and an RBI.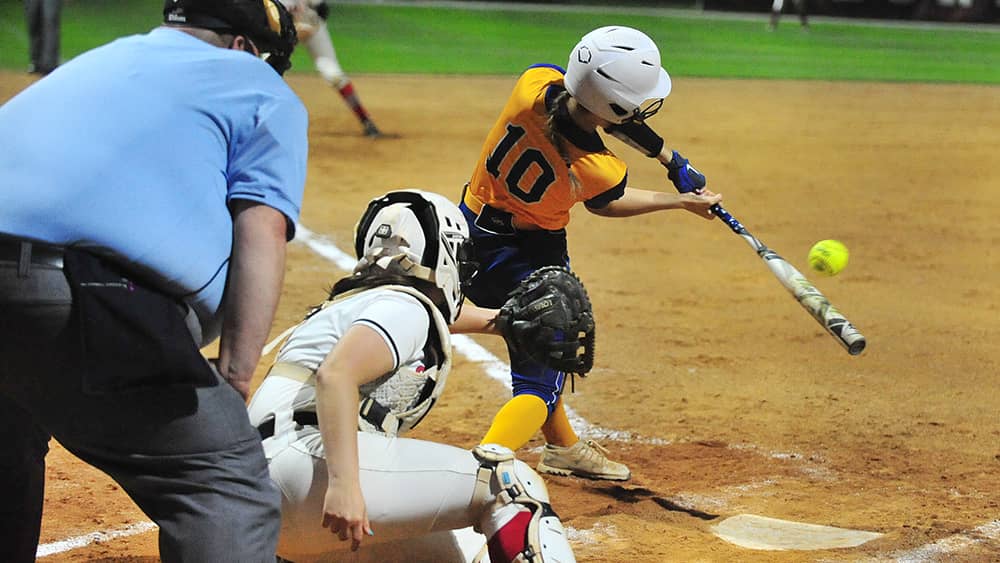 The Lady Tigers grabbed a 1-0 lead in the top of the first inning. A leadoff walk by Hollowell was followed by a double by Butts. One out later, Alicia Stanley hit a sacrifice fly to center to put Caldwell in front.
The Lady Tigers then sent 10 batters to the plate in the top of the third, scoring six times to make it a 7-0 ballgame.
Rylee Thompson started the inning with a walk, then scored on a triple to right by Hollowell. An infield single on a hard grounder to third by Butts plated Hollowell to make it 3-0.
Holeman doubled to put runners at second and third, still with no outs. Stanley singled to center to bring in Butts to put Caldwell up 4-0.
An infield single by Lewis allowed Holeman to score to make it 5-0.
With one out, Laney Jones singled into right. Stanley came in on the play to extend the margin to 6-0.
A groundout to second by Maci Tyler brought in Lewis from third to stake Caldwell to a 7-0 lead.
The only other scoring came in the sixth on Holeman's homer to center.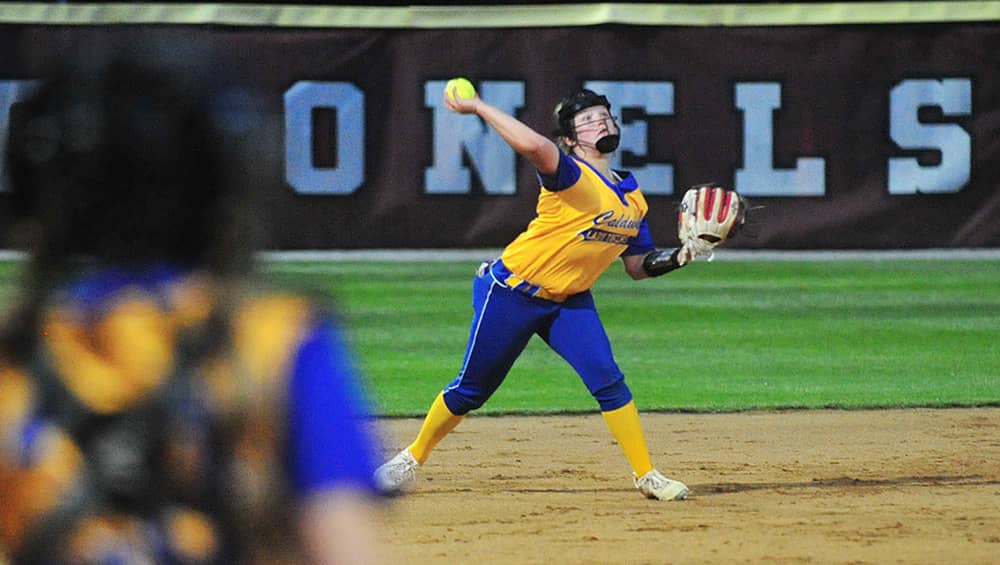 Caldwell's girls have taken seven straight from the Lady Cardinals. The Lady Tigers hold a 35-16 advantage in the all-time series.
Livingston finishes the year with a 20-12 record.