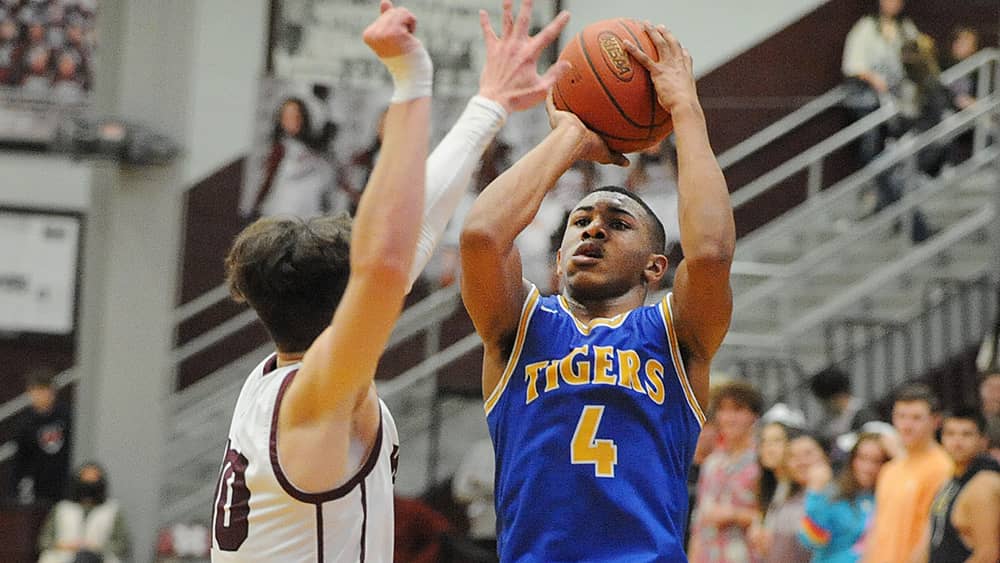 Caldwell County grad Jabrion Spikes will be in uniform for the Kentucky All-Stars when they begin their annual two-game series against the Indiana All-Stars Friday night in Owensboro.
The girls will play at 5:30 at the Owensboro Sportscenter with the boys' game to follow at around 7:30.
Spikes had 10 points last Saturday when the Kentucky All-Stars played the Kentucky Junior All-Stars in Louisville, but the juniors won that matchup 106-100.
That game was a tune-up for this weekend's action. After playing Friday in Owensboro the series concludes Saturday night in Indianapolis.
Spikes, who is headed to Georgetown College, played in the Kentucky-Ohio All-Star Basketball Game back in April. That was played at Thomas More University in Crestview Hills, near Cincinnati. Spikes had 11 points in that contest as the Kentucky All-Stars won in overtime 85-84.
Spikes earned his place in the Kentucky-Indiana all-star series at tryouts at Centre College in late April.
He earned the right to try out for the all-star squad after being named 2nd Region Player of the Year and a Mr. Basketball Finalist.
At Caldwell this past season, Spikes led the 2nd Region in both scoring and rebounding at 30.7 points and 11.9 boards a contest.
He set the Caldwell single-game scoring record twice during the season – the last in a 59-point outing Feb. 15 at Hopkinsville High School.
Spikes was selected Second Team All-State on both the Lexington Herald-Leader and Louisville Courier-Journal All-State Teams.
Spikes will be the first Caldwell County Tiger to play in the Kentucky-Indiana All-Star Series since Matt Fraliex in 2007.
The Indiana All-Stars hold a 101-44 advantage against Kentucky in boys' games, which began in 1940. Indiana has swept the two-game series every year since 2009 with the exception of 2017. The teams split that season, but Indiana has won 27 of the last 30 meetings.
Meanwhile, The Indiana girls have a 51-39 record against Kentucky in their series that began in 1976. The teams split last year's two games.