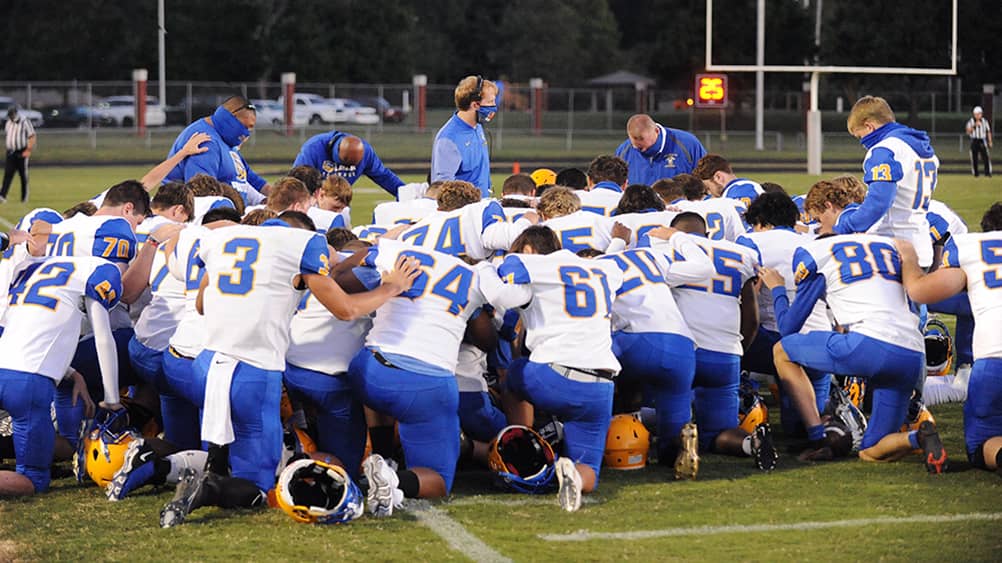 The Caldwell County Tiger football team will hold a 2022 Kickoff Dinner just six days before the upcoming high school football regular season gets underway.
The event is set for Saturday, Aug. 13, at 6 p.m. in the Caldwell County High School cafeteria.
Caldwell football history will be honored with three guest speakers lined up for the event.
That includes former Tiger head coach Pat Gates, who guided Caldwell to a Class 2A state championship in 1998. Gates is tied for most wins ever as a Caldwell football coach with 117 victories in 18 seasons.
Also speaking will be former Tiger Craig Clayton, whose father was legendary Caldwell head coach Fred Clayton. The elder Clayton led the Tigers to the Class 2A state championship in 1963 and, like Gates, won 117 games in 18 seasons as Caldwell head coach. Craig Clayton retired after last season following a lengthy run as a high school football head coach in both Kentucky and Tennessee. He spent 24 years at Hopkinsville in two different stints and finished with an all-time coaching mark of 306 wins and 162 losses. His 300th win came last season against Caldwell County.
Jill Giordano, a daughter of another legendary Caldwell coach, Al Giordano, will also speak. "Coach G" spent 14 years as football head coach at Caldwell County and totaled 45 years overall as a coach at CCHS. Giordano was the coach of the Lady Tiger golf team that won the state championship in 1977 and took three Lady Tiger softball teams to the state tournament, including a state runner-up finish in 1998. Al Giordano is enshrined in the Kentucky High School Athletic Association Hall of Fame.
An auction will follow the dinner.
The event is a fundraiser for the Caldwell County Tiger football program.
Individual tickets are $25 for entry and dinner. An alumni ticket will be sold for $60 which includes an alum and a guest, and also includes a gift.
The menu for the night includes salad, pork loin, baked potato and assorted desserts.
2022 CALDWELL FOOTBALL SCHEDULE
Aug. 5 at Owensboro Catholic (Scrimmage)
Aug. 12 OWENSBORO (Scrimmage)
Aug. 19 at Christian County
Aug. 26 at Madisonville-North Hopkins
Sept. 2 HOPKINSVILLE
Sept. 9 CRITTENDEN COUNTY
Sept. 16 at Union County
Sept. 23 BALLARD MEMORIAL *
Sept. 30 at Mayfield *
Oct. 7 at Fort Campbell *
Oct. 14 MURRAY *
Oct. 28 TRIGG COUNTY (139 Bowl)
* Class 2A 1st District games