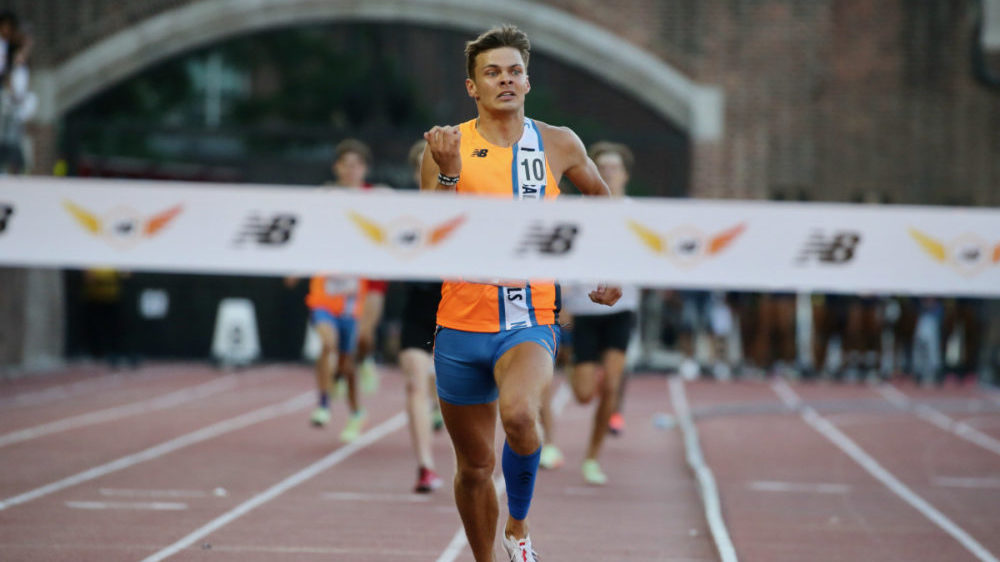 Cade Flatt crossed the finish line just three-hundredths of a second off the USA high school record Saturday. (Armory Track/John Nepolitan)
Kentucky standout Cade Flatt didn't break a 26-year-old record as he confidently predicted he would but the Marshall Countian sure got close at the New Balance Nationals Outdoor in Philadelphia Saturday night.
Michael Granville finished the 800-meter run in 1 minute, 46.45 seconds at the 1996 California state high school meet to set a U.S. high school record that still stands. Flatt, the Kentucky state champion, is an elite runner and expected to break the mark at historic Franklin Field in Philadelphia.
Instead, he just missed. He finished in 1:46.48 — just .03 seconds shy of Granville's long-standing record. According to DyeStat editor Doug Binder, Flatt ran the first 400 in 51.15 seconds.
"I can say that I'm a Kentucky state champion and a Kentucky state record holder, and a national champion. But one thing I can't say is that I'm the best ever, yet. I'm always chasing history," Flatt told Binder after the race.
Flatt will not rest long before taking another shot at the national high school mark. He will run the 800-meter at the USA Outdoor Track & Field Championships in Eugene, Ore., that begin June 23.
"I feel too good at the end of races," Flatt told Binder. "I have too much left. I have to put it together. I've got 1:46.45 in my legs, I know I do."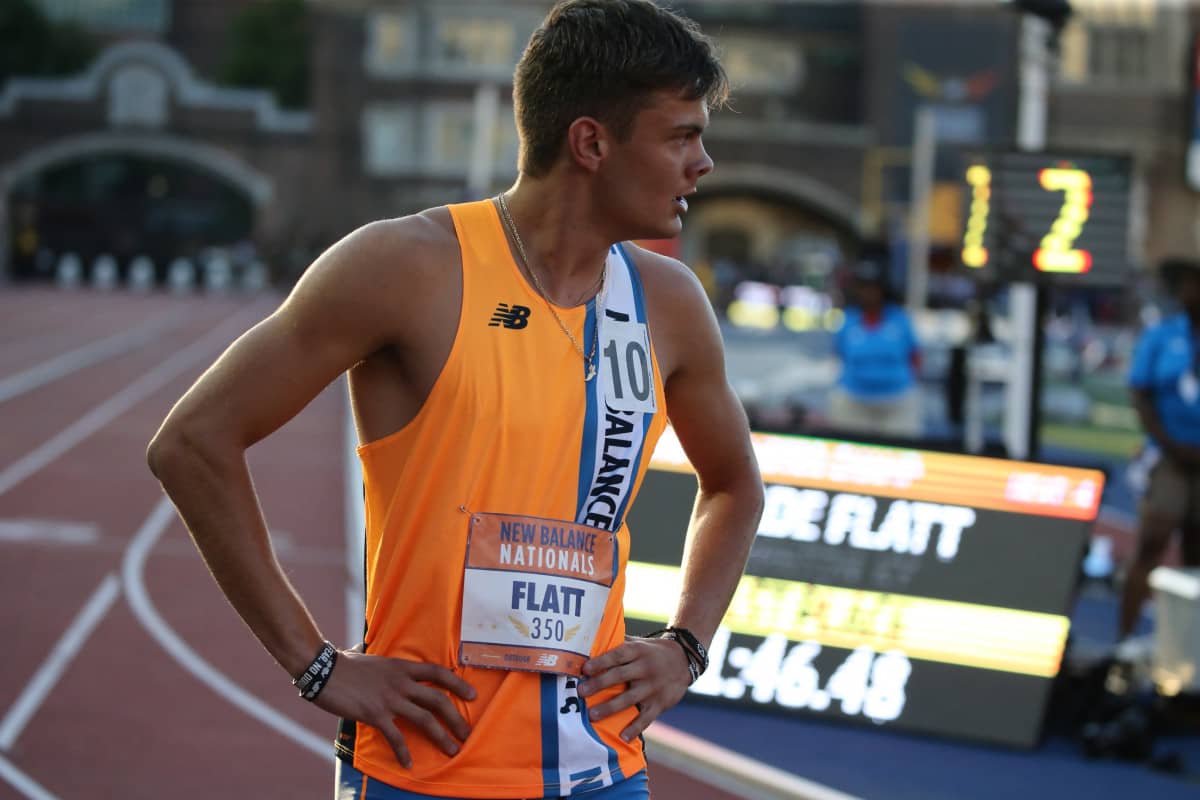 Flatt signed with the University of Mississippi after having North Carolina, Kentucky, Iowa State and Notre Dame in his final five. He liked the idea of competing in the SEC, just not at Kentucky.
However, remember his former Marshall teammate and friend, Sophie Galloway, was also a Kentucky prep standout who didn't pick UK. Instead, she signed with Tennessee before actually going to Arkansas before transferring to UK midway through her freshman year in January. She qualified for the recent NCAA Championship in the triple jump.