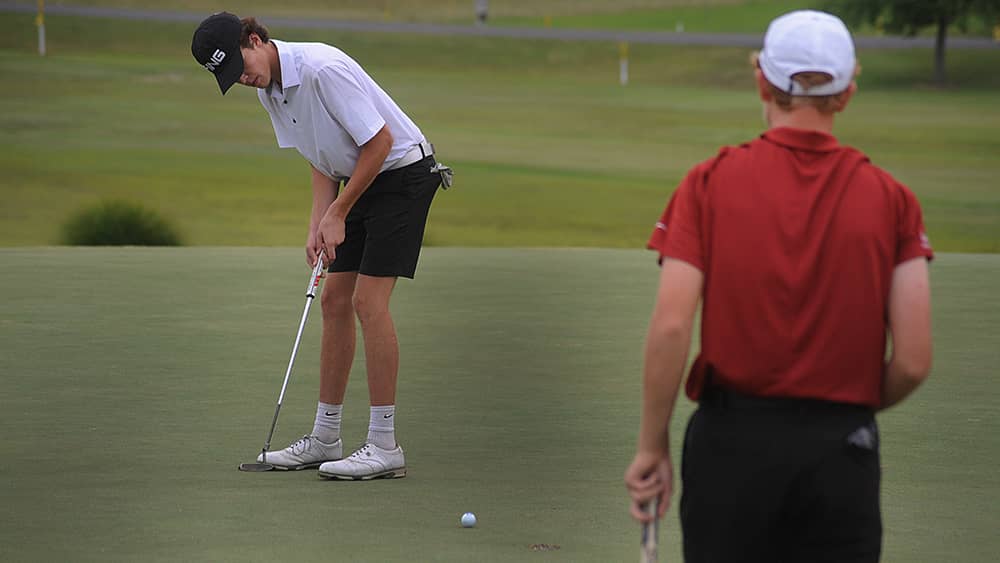 Trigg County's Hunter Reynolds shot an even-par 72 in the second round of the Calvert City Classic, the Kentucky Junior PGA Tour event at Calvert City Country Club on Wednesday.
That elevated Reynolds to a fourth-place showing in the two-day competition, after he carded a 5-over 77 in the first round on Tuesday.
After being hurt by a pair of double bogeys in the opening round, Reynolds had just two bogeys in the final round while also recording a pair of birdies.
Marshall County's Trey Wall shot under par both days and was medalist at 2-under 142 over 36 holes.
Jameson Corbin of Barren County was runner-up after rounds of 74 and 71 left him at 1-over-par overall.
Grant Broughton of Daviess County took third at 4-over after matching rounds of 74.
Hayden Engler of Eddyville, who plays at Christian Fellowship School, placed 10th at 20-over, shooting rounds of 84 and 80.