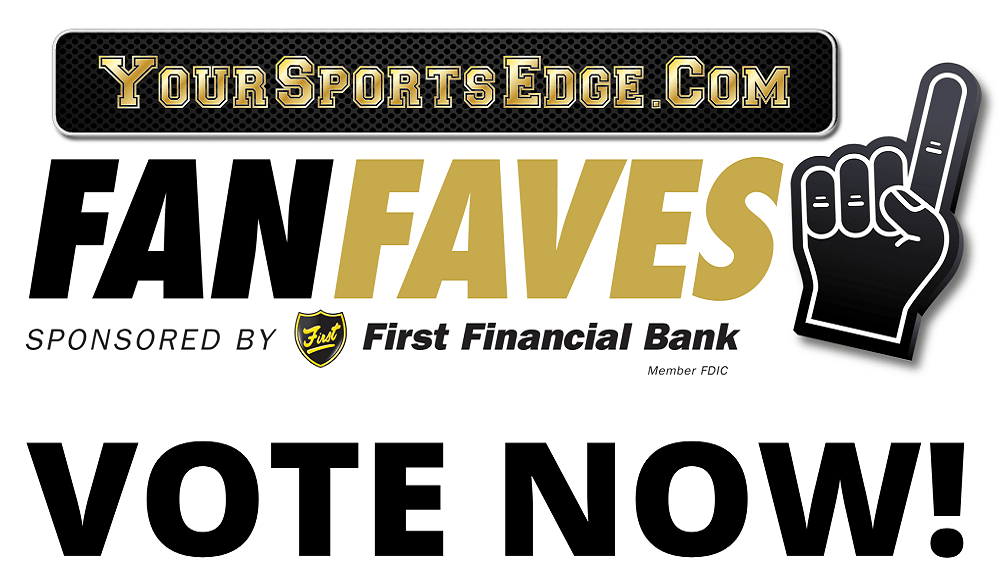 The time for you to vote is now here again at YourSportsEdge.Com. This year's finalists in 22 different categories were unveiled Friday morning in the YourSportsEdge.Com "Fan Faves" presented by First Financial Bank.
Voting in the annual fan awards began Friday morning at 6am and will run til midnight on July 10th. Winners will be announced on Tuesday, July 12. New this year as part of the recognition process will be a reception to present the plaques and honor this year's winners and runners-up on July 20 in the D.J. Everett Radio Room at the offices of the Edge Media Group.
The Fan Faves are broken down by fall sports, winter sports, and spring sports.
Fall sport categories are boys soccer, girls soccer, football, boys golf, girls golf, boys cross country, girls cross country, and volleyball.
Winter sport categories are boys basketball, girls basketball, archery, boys swimming, girls swimming, wrestling, and cheerleading squad.
Spring sport categories are baseball, softball, boys track, girls track, fishing, boys tennis, and girls tennis.
Be sure to vote in each category as it is your votes that will determine the 2022 Fan Fave winners.