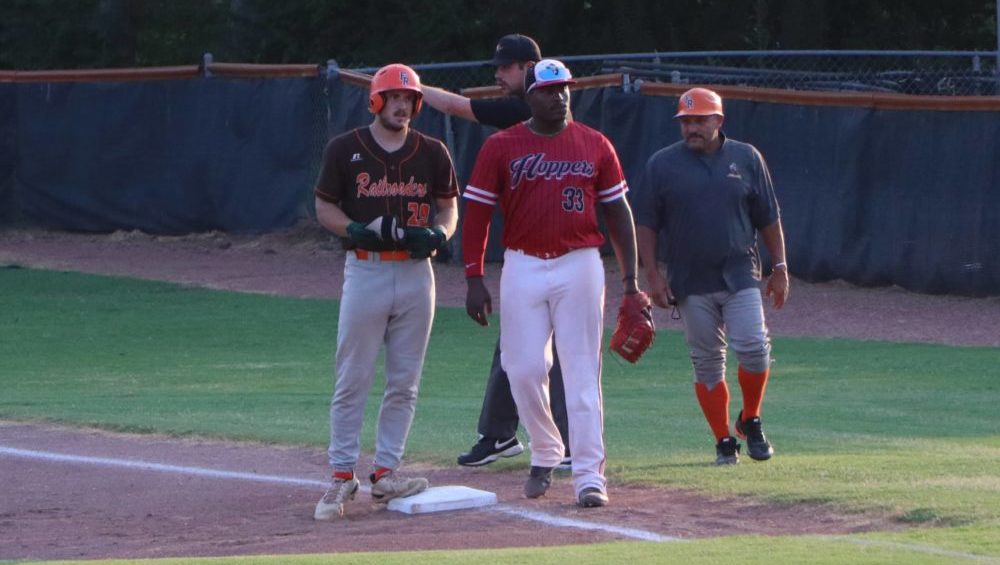 The Hoptown Hoppers will have their backs firmly pressed against the wall when they make the trek to Fulton Saturday night. The Hoppers, who had been hot coming down the stretch of the regular season in the OVL, winning ten of their last eleven games, were "derailed" by the Railroaders Friday night 14-2 in the first game of their best of three playoff series.
Fulton broke a 1-1 tie with a three-run fifth inning, and then ripped the game open by scoring nine runs over the final two innings to take the 1-0 series lead.
Hoppers' pitching struggles played a big role in the game, as Hoptown was charged with a total of eight walks and one hit batter.
Hoptown took the early lead in the contest. Ren Tachioka doubled to lead off the bottom of the first. He would advance to third on an error and score on a passed ball to put the Hoppers up 1-0 after one.
Fulton evened things up in the top of the third, scoring their first run of the night on a sacrifice fly to make it 1-1.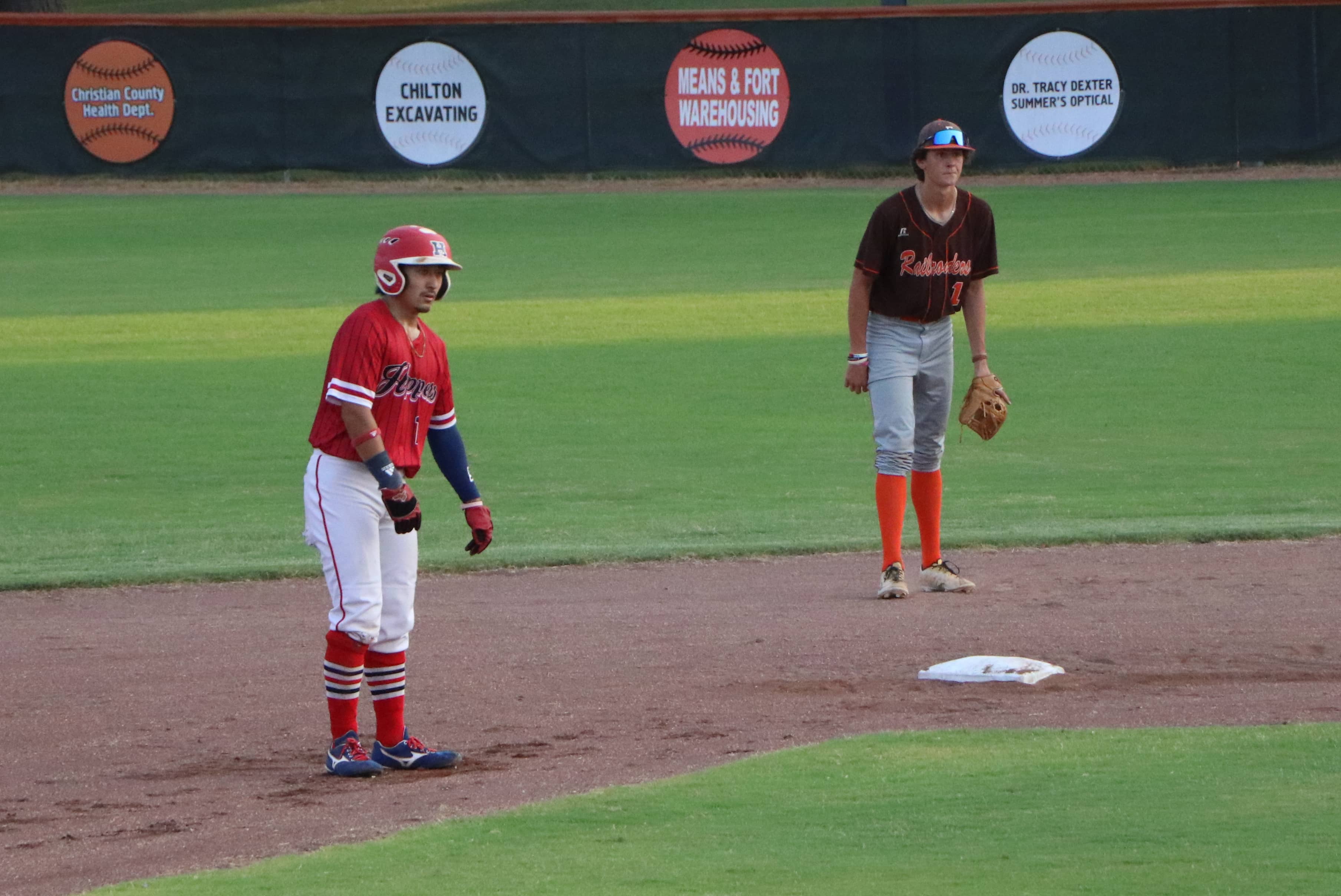 The Railroaders would take the lead for good in the top of the fifth. Fulton's first three batters reached on a walk, a hit by pitch, and a single. Jacob Cekander then drove in two runs with a double. Fulton would add another run on a sac fly to grab a 4-1 lead.
Hoptown cut into the lead in the bottom of the 6th inning. Luis Vergara-Schoonewolf doubled to center and then scored on a Fulton error to make it a 4-2 game. But then, the bottom fell out on the Hoppers.
The Railroaders got a run in the top of the seventh to push the lead to 5-2. Fulton then took advantage of four walks and a Hoptown error in the 8th to send nine men to the plate and score four runs, running the lead out to 9-2. The Railroaders then drove the final nail by sending eleven batters to the plate in the ninth, scoring five more runs to make it 14-2.
Hoptown would go quietly in the bottom of the ninth to close out the game.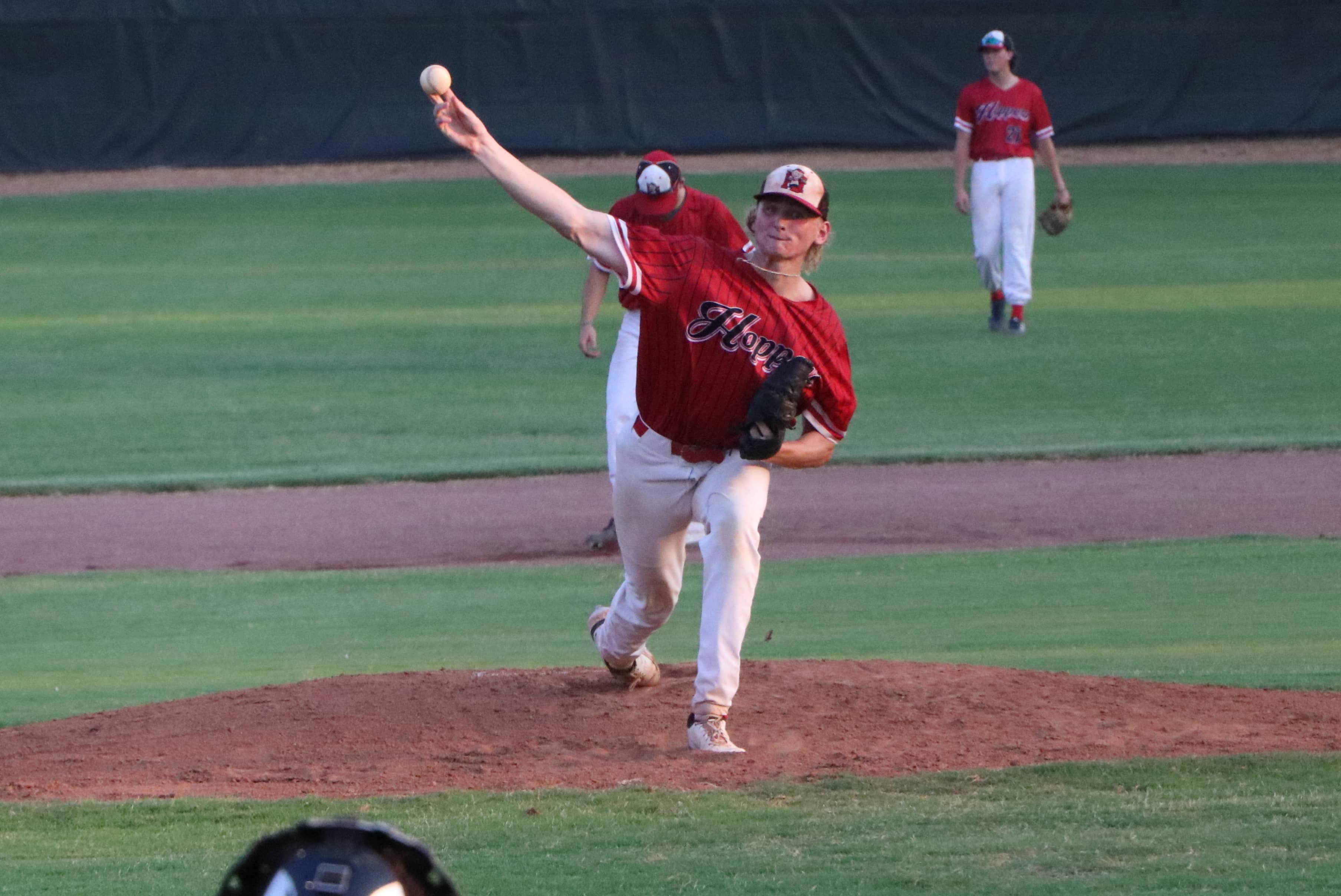 For the Hoppers, Ren Tachioka was 2-4 with a double and a run scored. Luis Vergara-Schoonewolf was 1-4 with a double and a run scored.
In addition to the eight walks and a hit batter, the Railroaders used a total of 11 hits to produce their fourteen runs.
Marcus Goodpaster was charged with the loss for the Hoppers. He went seven innings, giving up five runs on five hits, striking out four, and walking two.
Hoptown now travels to Fulton for Game 2 of the series Saturday evening. A win for the Railroaders would end the Hoppers' season. A Hoptown win means a deciding Game 3 Sunday night in Hopkinsville.
First pitch Saturday nigth is at 7pm in Fulton.