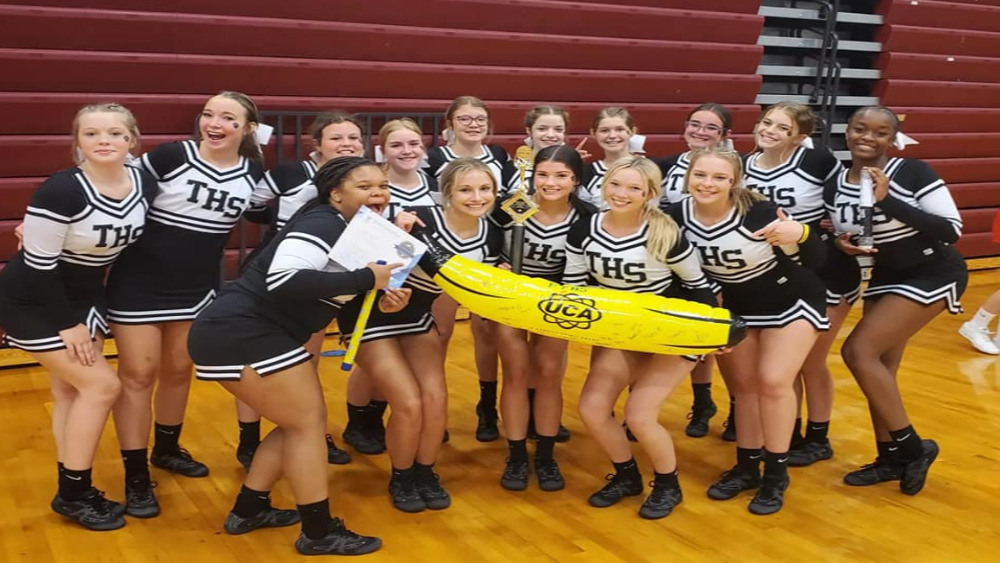 (Trigg County High Cheerleaders Photo)
The Trigg County High School cheerleading squad brought home the top award at the UCA Cheer Camp on July 21 at McCracken County High School.
Trigg won the Top Banana Award for spirit and sportsmanship and won first place in Camp Routine Championships. The squad also earned the gold ribbon for camp routine evaluation, and won blue superior ribbons for GameDay Sideline and Cheer Evaluations
In addition to the team awards, seniors Ellah Butts and Braelynn Johnson were selected as Varsity Cheer All-Americans and were invited to perform at Varsity Cheer special events this year.
In addition, Johnson received the Pin-it Forward Award for leadership and altruism and sophomore Alicia McGee advanced to the finals in the Jump Off Contest.
The cheerleaders used the camp to level up their skills and prepare their new material for football Fridays this fall.