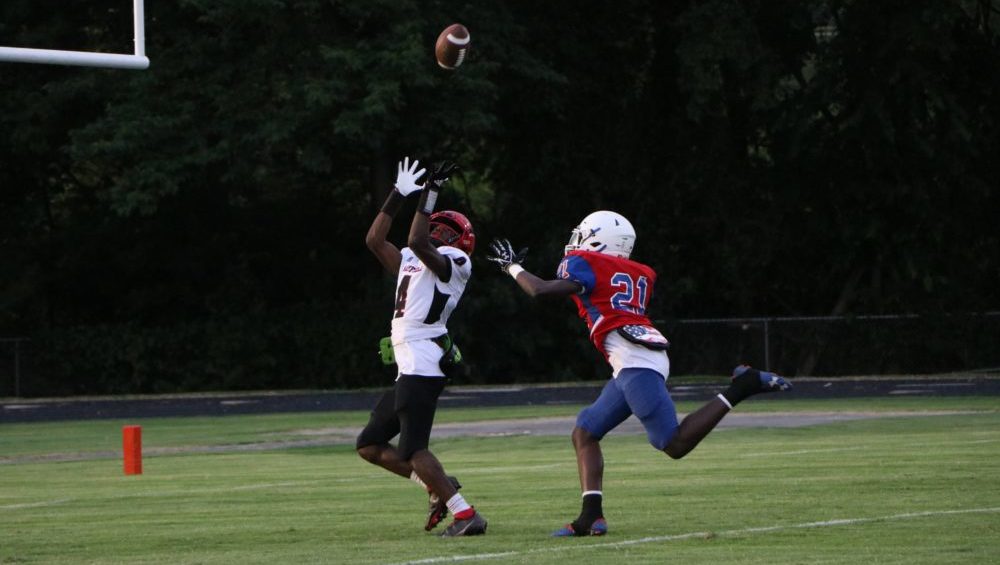 The Christian County coaching staff will have several things to focus their team's attention on when they get back to practice following Thursday night's first preseason scrimmage against the Mayfield Cardinals. Mayfield scored on the first play of the evening and kept rolling from there in picking up a 54-8 win over the Colonels.
Lightning struck early for the Cardinals when Jutarious Starks took a handoff on the first play of the scrimmage and rambled 75 yards to give Mayfield a 7-0 lead. Sophomore quarterback Zane Cartwright threw a 41 yard touchdown pass just over halfway through the opening quarter to make it 14-0.
Mayfield would find the end zone three more times in the second quarter to run the lead out to 35-0.
The highlight of the night for Christian County came just after the Cardinals had extended the lead to 35-0, when the Colonels broke a tackle on a short completion and took it 75 yards for the score.
A late field goal would give Mayfield a 38-8 lead at the break.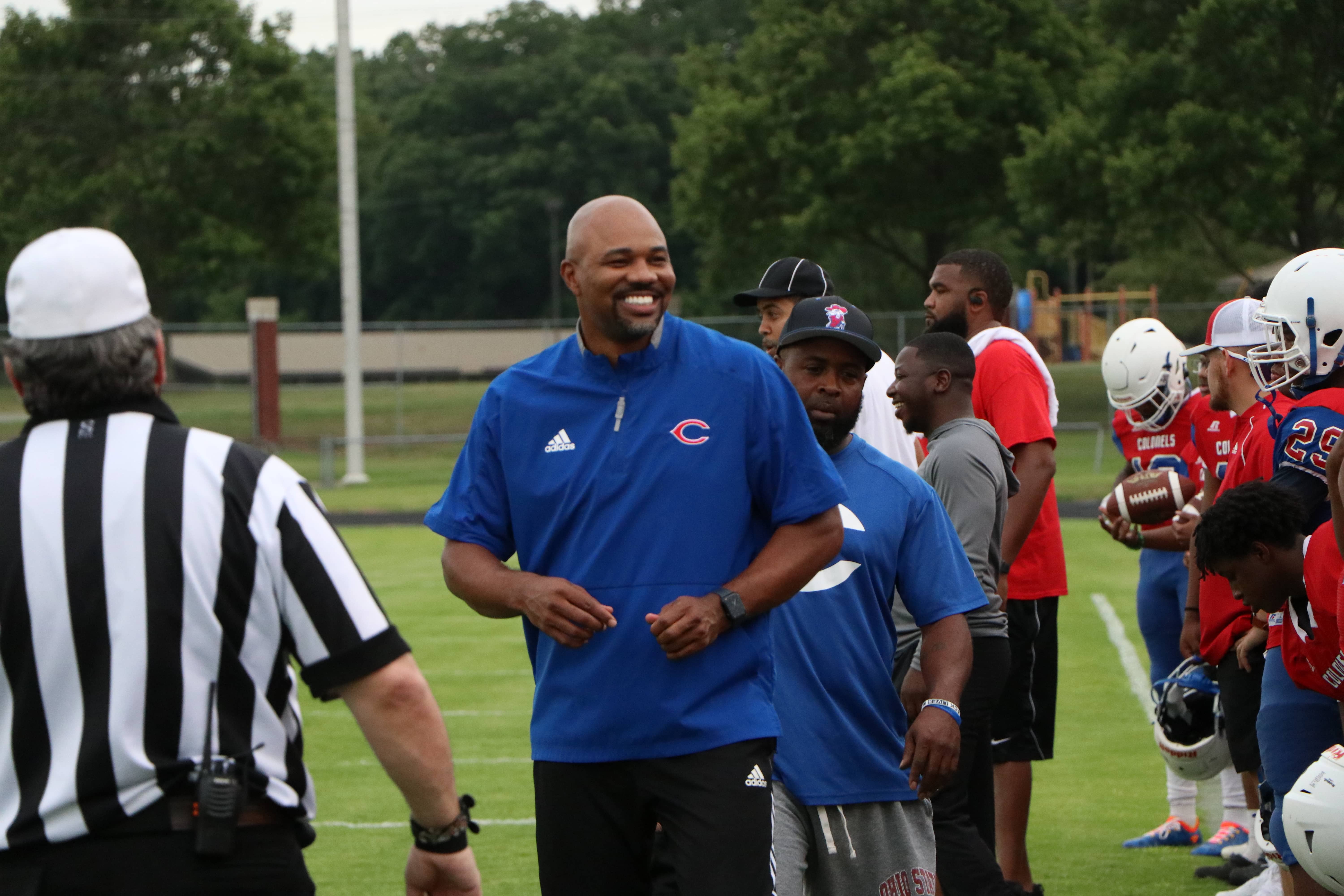 The Cardinals back from the break and quickly rang up 16 points on a field goal and a pair of touchdowns to move the lead out to 54-8.
The Christian County defense had its struggles with the balanced Mayfield attack. The Cardinals got big nights from Jurtarious Starks, who finished with a pair of touchdowns, and Mehki Dumas. Zane Cartwright also passed for three scores for Mayfield.
While the score was a bit one-sided, there were some positives the Colonels can take from the night. Coach Blake Ladson told his team after the game that he saw progress on some things in the second half. The Colonels also forced the Cardinals into four turnovers, all on fumbles. Mayfield put the ball on the ground three more times but was able to maintain possession.
The Colonels will have their final preseason scrimmage next Friday at Austin Peay.
After Thursday night's scrimmage, Coach Blake Ladson spoke with YSE.