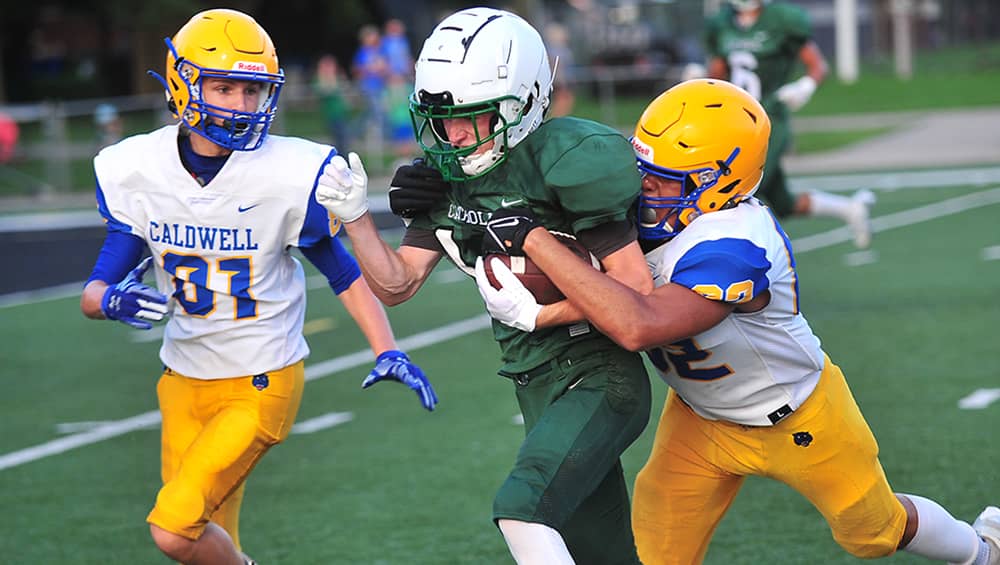 A youthful and inexperienced Caldwell County football team saw its first preseason action Friday night at Owensboro Catholic.
Brady Atwell threw for three touchdowns, including a pair of long scoring passes, and Vince Carrico ran for two scores as the homestanding Aces took the varsity portion of the scrimmage 48-0 at Steele Stadium in Owensboro.
Atwell hooked up with William Carrico for a 69-yard touchdown connection on the first series of the scrimmage. He later found Waryn Ebelhar for 61 yards down the seam on third-and 25 in the third period.
The first two quarters were played under actual game conditions while the third and four periods were played with a running clock. The JV teams played the final stanza.
Owensboro Catholic led 13-0 after one quarter and 32-0 at halftime.
Caldwell's highlight of the first half was a diving interception by Luke Maddox on a tipped pass in the end zone.
The Tigers will play their final scrimmage next Thursday when they return to Frederica Street to face the Owensboro High School Red Devils. That was originally planned as a home scrimmage for Caldwell, but will instead begin at 6 p.m. Thursday in Owensboro.
The Tigers will open the regular season Aug. 19 at Christian County.

Caldwell football scrimmage