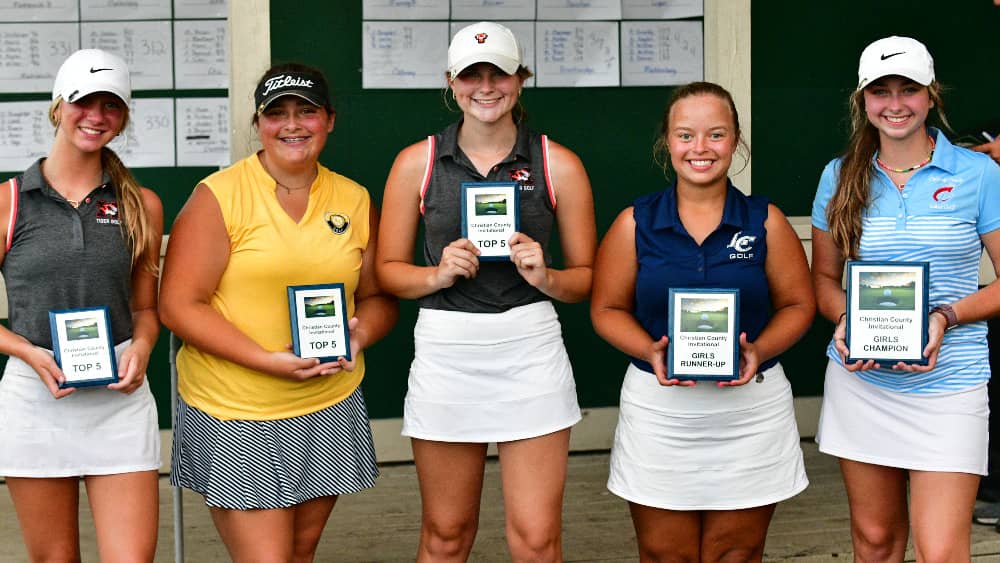 Javen Campbell was able to outlast the field at the Christian County Invitational and scored a two-shot win Friday.
The Calloway County sophomore shot a 4-over par 75 to edge Logan County's Abby Grace Forbes and Hopkinsville's Cate Blane by two shots.
While rainy conditions and overcast skies greeted the guys in the morning tournament, the sun appeared for the ladies in the afternoon and brought the heat with it. However, Campbell was able to notch the low round of the day.
As a team, Murray High took first place honors by 28 shots over second place Breckinridge County.
INDIVIDUAL SCORES
75 Javen Campbell – Calloway County
77 Abby Grace Forbes – Logan County
77 Cate Blane – Hopkinsville
79 Emerson Vaughn – Murray
80 Anna Fort – Hopkinsville
80 Macy Saylor – Murray
81 Conlee Lindsey – University Heights
81 Rheagan Lindsey – University Heights
84 Adelynn Moorman – Breckinridge County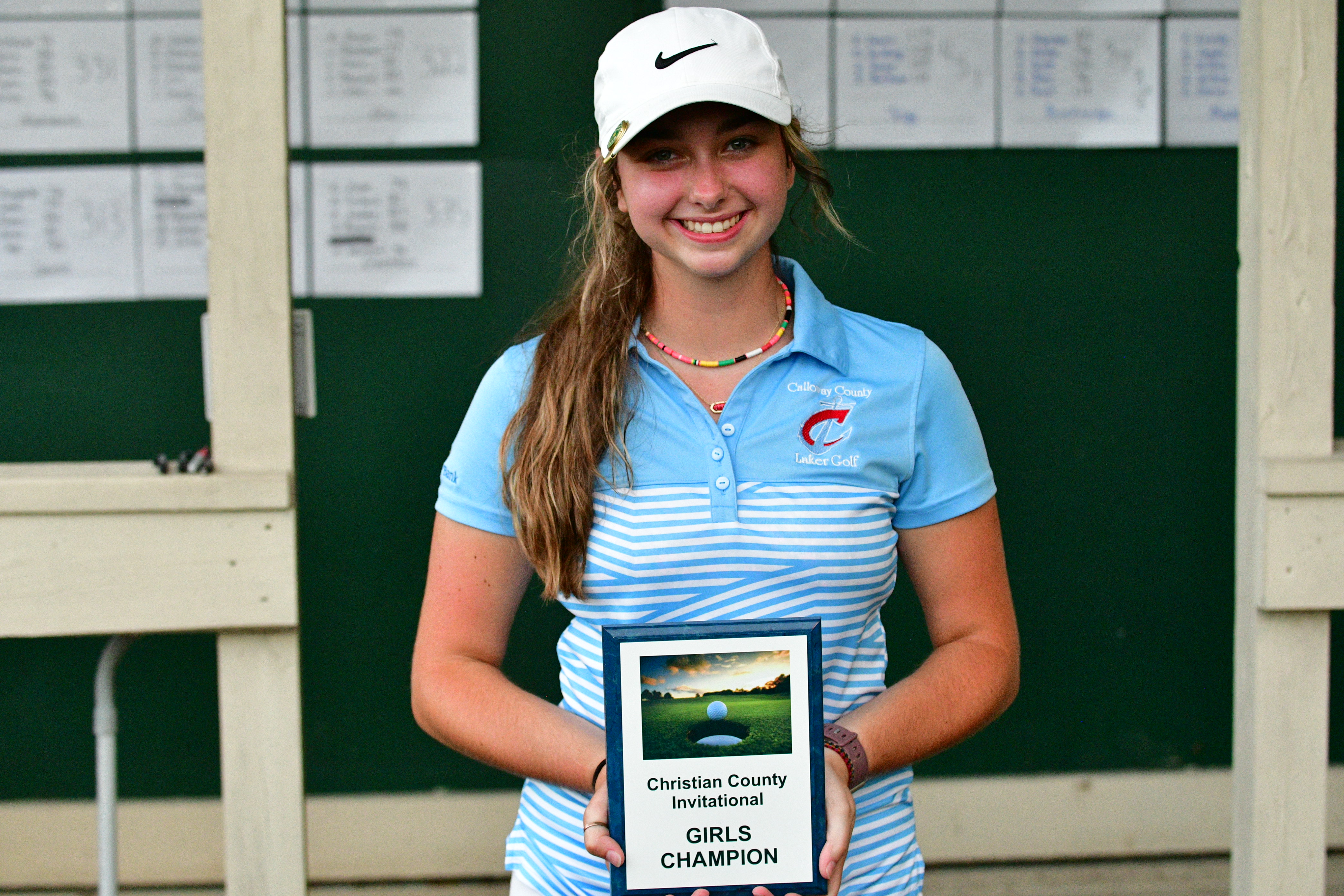 TEAM SCORES
1 Murray – 350
2 Breckinridge County – 378
3 Owensboro Catholic – 397
4 Muhlenberg County – 424
5 Trigg County – 451