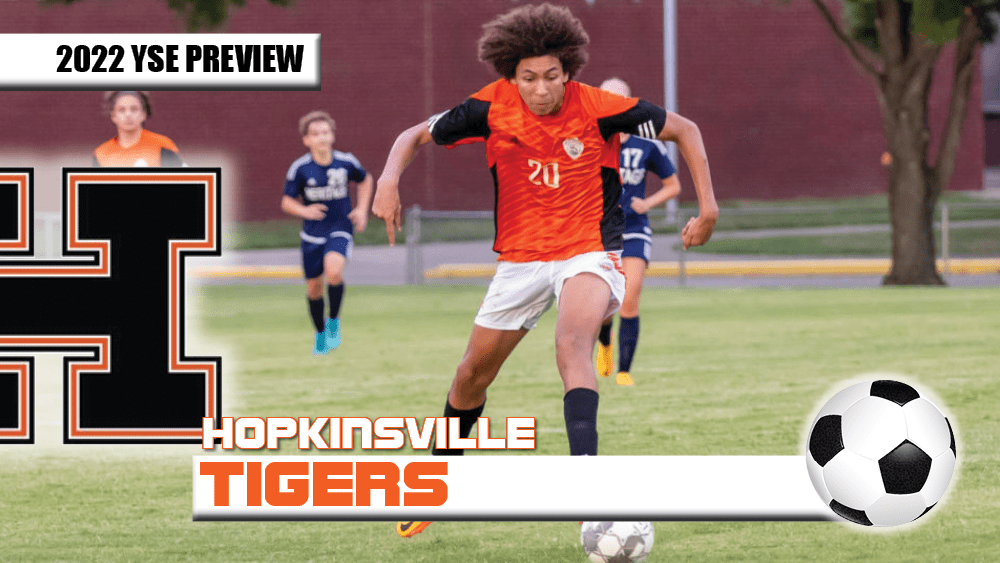 The Hopkinsville boys soccer team ruled the 8th District for most of the last decade, including five-straight titles between 2015 and 2019. However, it's been two seasons since the Tigers brought home the trophy, with those campaigns yielding just nine wins.
After a 6-15 mark last year in coach Aaron Hutchison's first season, the Tigers will be searching for goals and hoping to shore up a defense that conceded 89 times in 2021.
Midfielder Will Knight is gone after scoring six goals and totaling a team-high four assists as a senior. Ayden Higgins also graduated after scoring three goals last year.
Last season's leading scorer, Miguel Magana, was not with the team for the preseason but returns to lead the Tigers' line ahead of the opening match.  Magana scored eight goals in eight games after returning from an injury last season, jumpstarting a six-game winning run late in the year.
Junior Nickolaus Klar scored a pair of goals last season, but if the preseason is any indication, he appears poised for a much larger haul this year. Seniors Spencer Powell and Gabe Harton return to anchor the midfield. Powell struck for two goals last season, and Harton also scored twice and added three assists. In addition, sophomore David Lopez looks ready to make an impact after a two-goal season as a freshman.
Junior George Baker and senior Bryan Fernandez will be called upon to contribute, and Kenneth McMickens returns between the posts after making just over seven saves and allowing 3.2 goals per game as a junior.
The Tigers open the regular season with a daunting trip to Madisonville-North Hopkins on Monday. The district slate begins with a match at University Heights Academy on August 20 before the Tigers head to the Russellville Panther Classic on August 27 to face Barren County and the host Panthers.