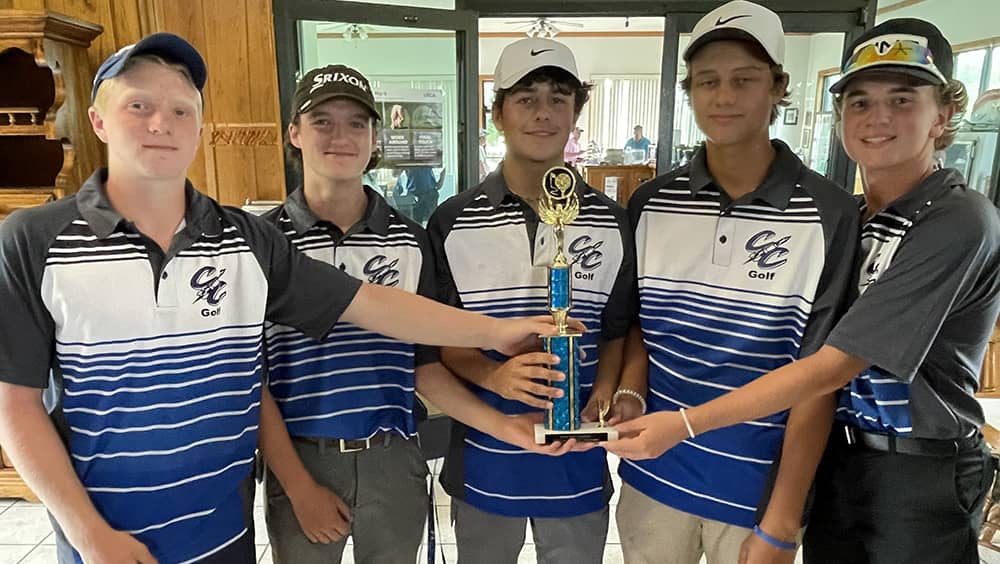 Crittenden County edged Caldwell County by just two shots for the team title at the 2022 2nd Region All A Classic golf tournament on Saturday.
The Rockets had a team total of 357 while the Tigers' top four golfers totaled 359.
The regional was played Saturday at Deer Lakes Golf Course in Salem.
Jeremiah Foster was individual runner-up for Crittenden with a 78. Grayson Davidson was fourth with an 84. Avery Belt carded a 91 and Parker Kayse 104.
Collin Whittington recorded Caldwell's low round with an 83. Austin Crick shot an 85 while Camden McGregor had a 95 and Ryan Hammett 96.
University Heights was third in the team standings with a 376. Luke Shouse led the Blazers with an 81. Wade Foster was next at 93, Jaxin Pollock shot 97 and Ben Stone 105.
Livingston Central shot a 383 led by Riley Tallaferro's 94. Machi Davidson and Aiden Fugate each shot 95 and Alex Parks had a 99.
Lyon County totaled 393 behind individual champion Travis Perry's 74.
Dawson Springs shot 400, led by Gage Smiley's 85 and Kolby Crook's 86.
Crittenden's team will play in the All A state tournament Sept. 11 at Gibson Bay Golf Course in Richmond.
Also qualifying from the 2nd Region are Perry and Shouse.