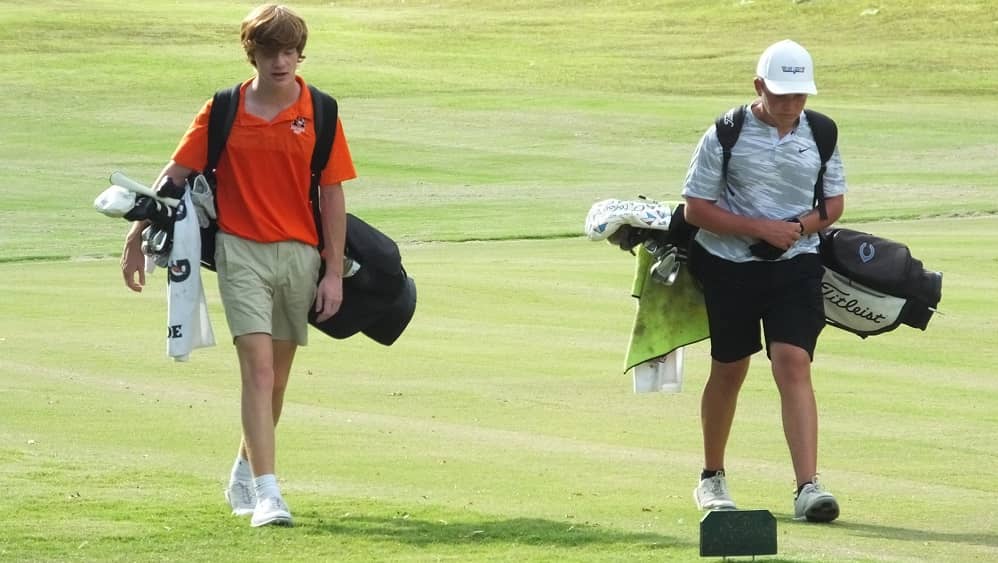 Hopkinsville's Joey Falco and Christian County's Landon Hunt both shot a 36 on Thursday to tie for 1st place in a three-team match with University Heights at the Hopkinsville Golf & Country Club.
Hoptown finished with a 169, UHA was second with a 183, and Christian County finished third with a 189.
Andrew Riggs was next for the Tigers with a 40, followed by Thomas Grise's 46, and Ryan Martin shot a 47.
Luke Shouse and Wade Foster both fired a 42 to lead the Blazers.  Ben Stone finished with a 48, and Jaxin Pollock shot a 51.
After Hunt's 36, only two strokes separated the other three Colonels.  Tay Martinez shot a 50, Talan Ezell carded a 51, and Drew Fincham finished with a 52.

PHOTOS – Hoptown Boys Golf Tops Blazers, Colonels at HGCC