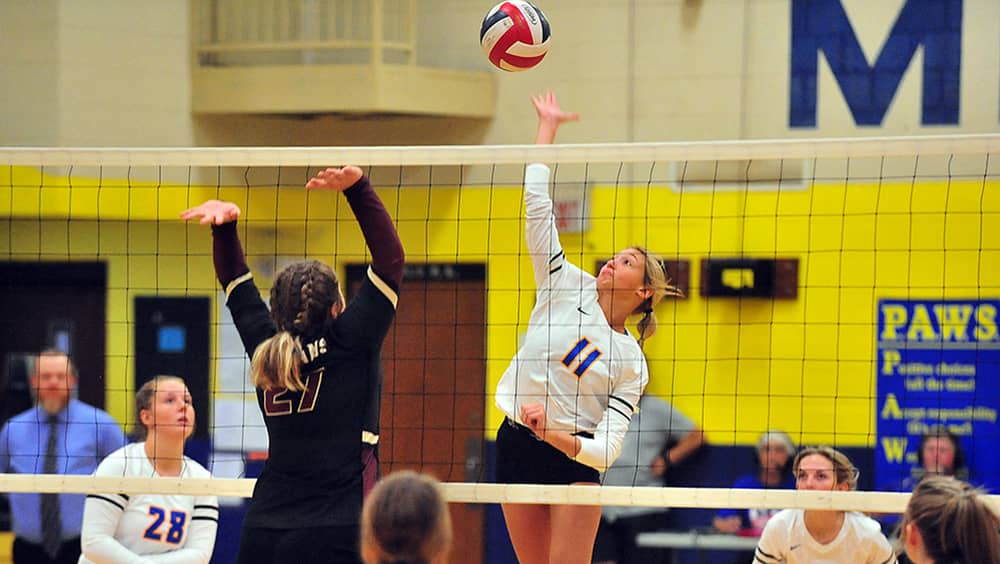 The Caldwell County Lady Tiger volleyball team is 25-0 all-time against Livingston Central after winning in straight sets Thursday night in Smithland, 25-14, 25-11, 25-11.
Ellie Ramey had five kills, four aces and three digs for Caldwell while Lily Hoard recorded four kills, six aces and three digs.
Katie Menser and Brylee Butts each had four kills and a block.
Kyndra Winters had 19 assists to go with seven aces and three digs.
Claire Knoth had a team-high 11 digs to go with three aces.
Rylee Thompson had one kill, four digs and four aces.
Caldwell's girls are now 3-1. They will play two games Saturday in Elkton, facing host Todd County Central and Owensboro Catholic.