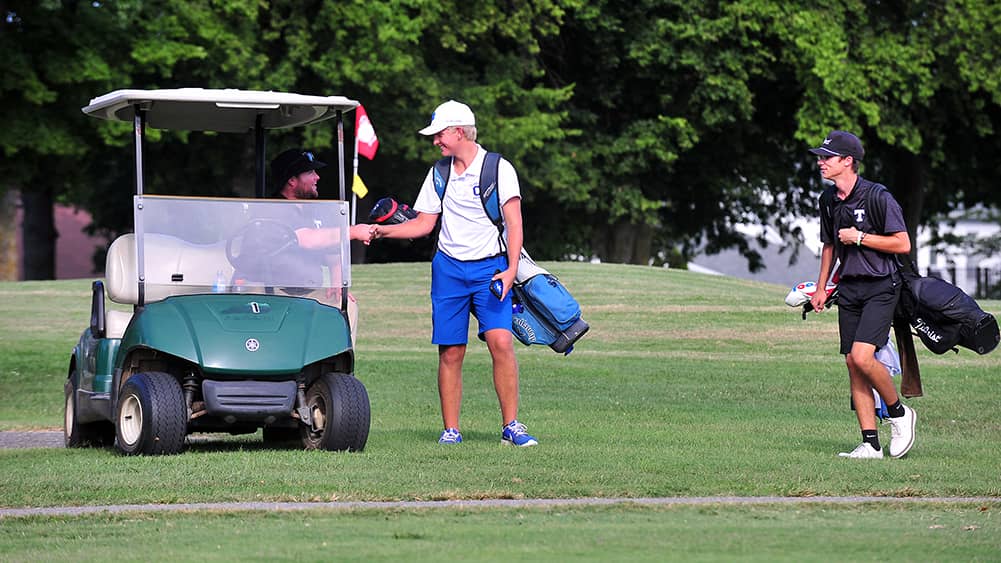 Caldwell County and Trigg County squared off in a rare match-play high school golf competition Thursday at Princeton Golf Club.
The visiting Wildcats edged the Tigers 3.5 points to 2.5 points in a close match.
Here are the individual match results:
Hunter Reynolds (Trigg) defeated Austin Crick 2 up.
Collin Whittington (Caldwell) defeated Ty Butts 3 and 2.
Hayden Reynolds (Trigg) defeated Camden McGregor 1 up.
Ryan Hammett (Caldwell) defeated Trevor Terrell 1 up.
Carter Whittington (Caldwell) and Matthew Leeper tied.
Mac McCormick (Trigg) defeated Cannon Littlejohn 2 and 1.
The Tigers also held a Caldwell White vs. Caldwell Blue competition, with the White team taking both matches.
Those results:
Scott Cortner defeated Cole Wyatt 3 and 2.
Cruize Egbert defeated Cason Littlejohn 5 and 4.