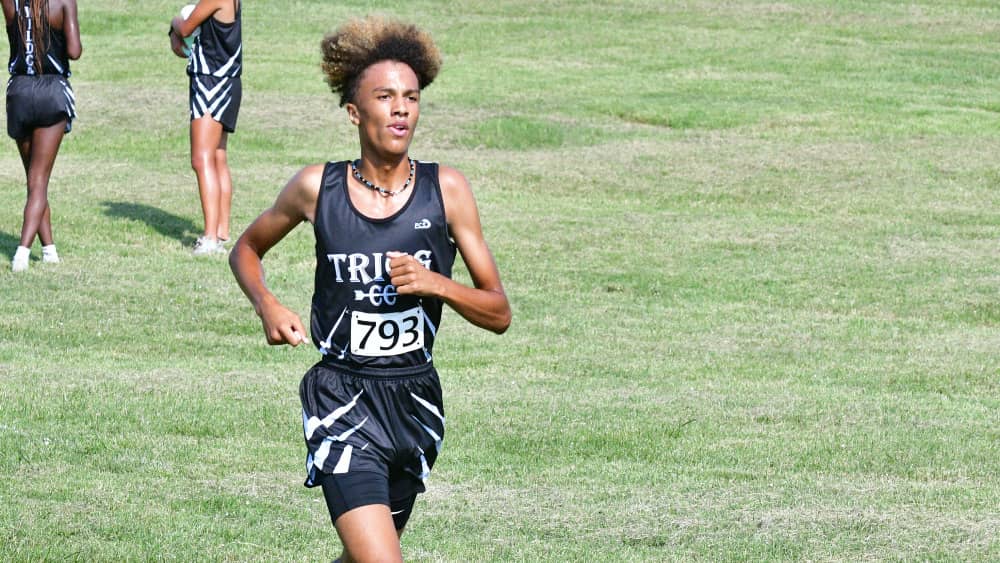 Trigg County's Austin Cavanaugh continued his big fall on the cross country circuit Saturday. Cavanaugh and the Trigg County Wildcats were in Muhlenberg County for the Mustang Stampede, which is one of the top Western Kentucky events of the fall.
Cavanaugh finished third in the high school boys race with a time of 16:14.74. Thomas Ashby, of Apollo, was in first at 15:42.81. Drew Burden, of Madisonville-North Hopkins, took second place, just ahead of Cavanaugh, at 16:14.67.
In the team competition, Trigg County finished in 8th place with 207 points. Apollo took first place, with Webster County in second.
Results for Trigg County runners:
Austin Cavanaugh – 3rd place
Riley Thompson – 32nd place
David Cavanaugh – 59th place
Matthew Reeves – 88th place
Levi Watts – 107th place
Caleb Fogle – 128th place