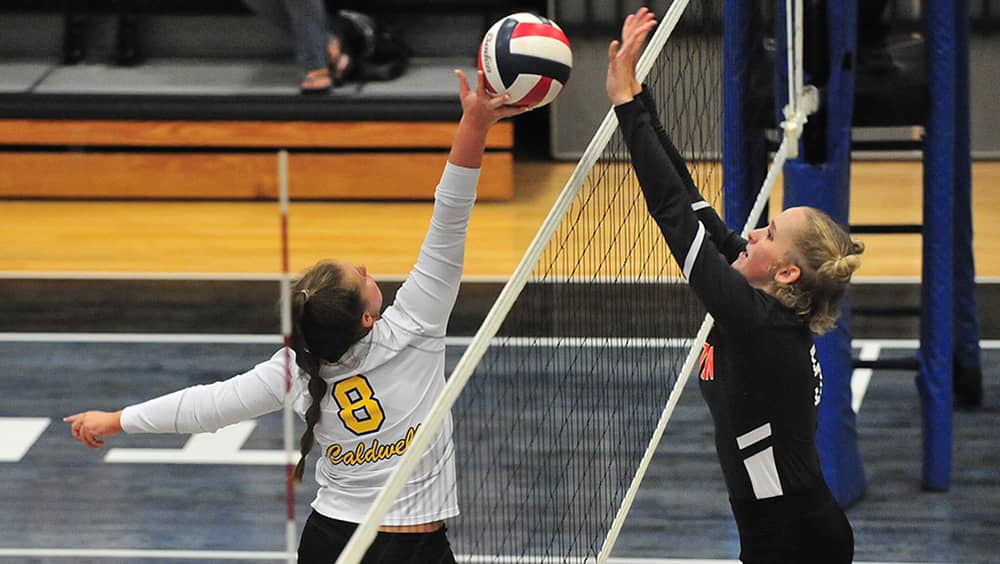 Caldwell County extended its volleyball winning streak against Hopkinsville to 24 matches by sweeping three sets Tuesday night at the CAB gym in Princeton.
Caldwell, now 8-4, ran out to an 11-2 lead out of the gate while taking the first set 25-10.
The second set was the most competitive, with Hoptown (2-9) running out to a 10-3 advantage. Caldwell eventually tied things at 15-15, but Hopkinsville won the next four points to regain the lead at 19-15.
However, Caldwell rolled off eight straight points to go up 23-19 and went on to take the set 25-22.
Caldwell then pulled away to take the third set 25-11 and finish off the match.
Caldwell got nine kills, six blocks and two aces from Lily Hoard in the win while Rylee Thompson recorded six kills, four digs and three aces.
Kyndra Winters had five kills to go with 27 assists, six digs and four aces for Caldwell. Ellie Ramey tallied five kills and three digs.
Caldwell also got three kills from Benashka Thomas. Katie Menser had two kills, three blocks and two aces. Claire Knoth recorded 13 digs and six aces.
Caldwell extended its lead in the all-time series to 25-11.
It was Hoptown's first visit to Princeton since former Caldwell standout Laykin Peek was named head coach at Hopkinsville in April.
Caldwell returns to action on Thursday with a trip to 7th District foe Madisonville-North Hopkins.
Hopkinsville visits Crittenden County on Thursday.