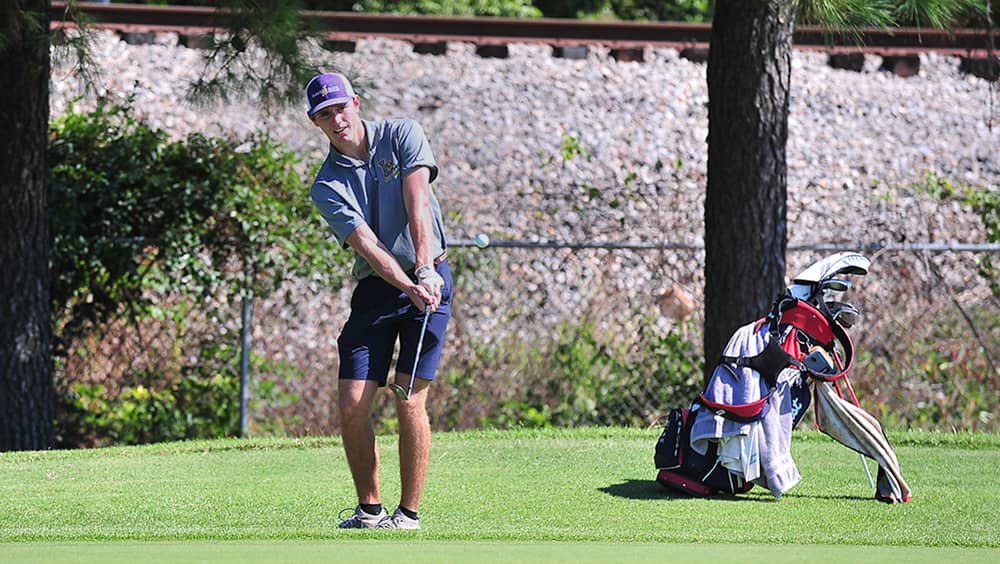 Lyon County's Travis Perry may be well-known on the basketball court, but he's also headed to the State First Round on the golf course.
Perry shot a 3-over-par 74 in Wednesday's 1st Region tournament at Paxton Park Golf Course in Paducah, tying for fourth and advancing to action at the Owensboro Country Club on Monday.
Starting on the back nine in the regional, Perry made the turn at 2-over 38. With a 36 on the front, Perry finished just four shots behind medalist Trey Wall of Marshall County.
Trigg County's Hunter Reynolds was second at 71 while Paducah Tilghman's Jack Butts was third at 73.
Perry tied with Trigg's Ty Butts for fourth.
Perry was one of four Lyons playing in the regional tourney.
Jack Reddick and Grant Wiggins each carded 91s while Brady Shoulders shot a 93.