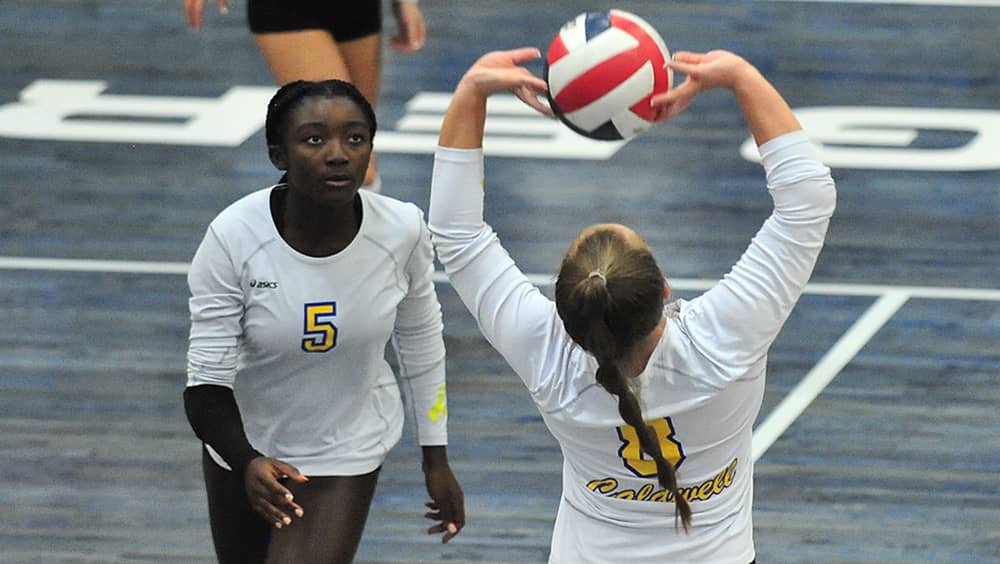 Madisonville-North Hopkins, the top-rated volleyball team in the 2nd Region according to the KHSAA RPI, rolled past 7th District foe Caldwell County 3-0 on Thursday.
The Lady Maroons, now 15-5 overall and 1-0 in the district, prevailed by scores of 25-14, 25-7, 25-11.
Kendra White helped power Madisonville to its third-straight win over the Lady Tigers, recording 16 kills and eight digs.
Kaitlyn Orange had eight kills and a team-high 22 digs while Amya King had 29 assists and five digs for the Lady Maroons.
Caldwell's girls are now 8-5 and 1-1.
The two teams will square off again Oct. 4 in Princeton.