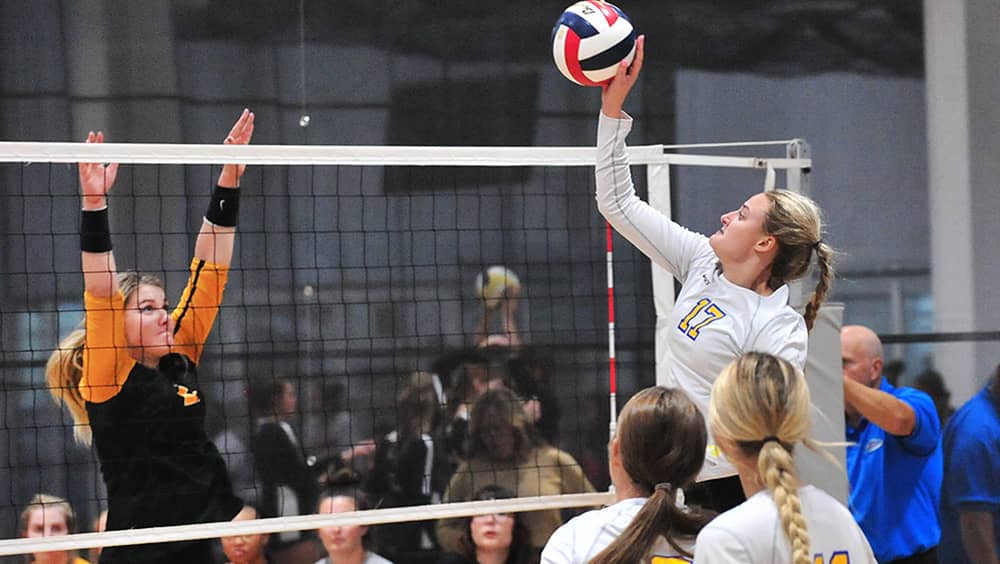 Caldwell County's girls are now 9-9 this season after a 1-4 showing in the wRECk @ The Plex in Hopkinsville on Friday and Saturday.
The Lady Tigers got the event started on the right foot with a 25-14, 25-16 victory over Fort Campbell Friday night.
But Caldwell then fell to a strong East Robertson (Tenn.) team 25-15, 25-16 to finish the first night.
The 18-team field returned Saturday morning, with Caldwell being matched up against University Heights Academy. The Lady Tigers had been 16-0 all-time against the Lady Blazers, but dropped a 25-15, 25-15 decision to UHA.
Another 2nd Region foe, Henderson County, was next for Caldwell. The Lady Colonels dealt the Lady Tigers a 25-11, 25-18 defeat.
That put Caldwell in a rematch with University Heights. The Lady Blazers topped the Lady Tigers for the second time on the day, prevailing 25-11, 25-10.
The Lady Tigers are in action again on Tuesday when they visit 7th District foe Hopkins County Central.
The next home match for Caldwell will be on Thursday against Livingston Central.

Caldwell @ The Plex