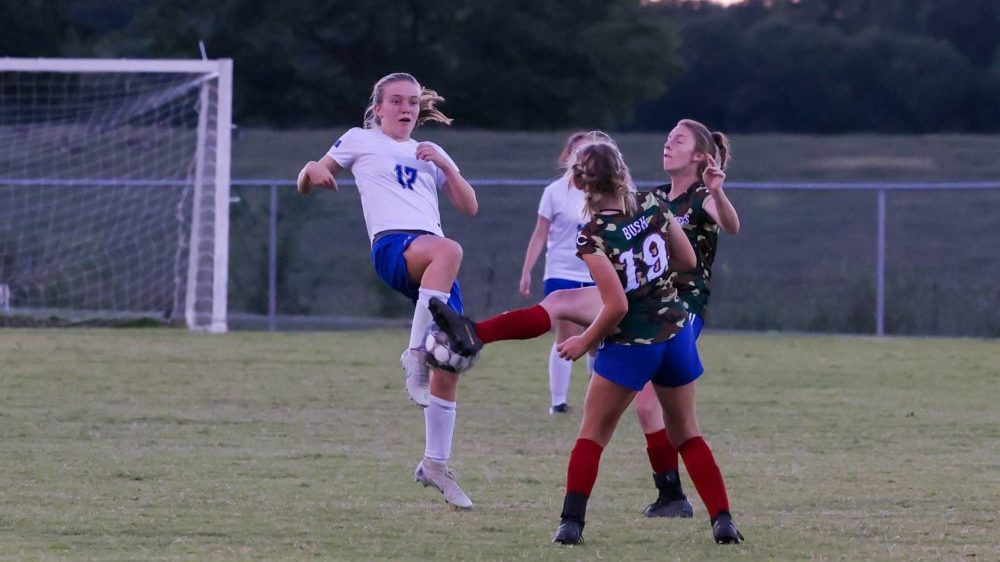 The Fort Campbell Lady Falcons will be the number two seed when the 8th District girls' soccer tournament gets underway next week at Fryar Stadium. The Lady Falcons claimed the second seed with a 3-2 win over the Christian County Lady Colonels Monday night at the Stadium of Champions.
Fort Campbell finishes regular season district play with a record of 2-1. UHA will have the top seed with a district record of 3-0. Hopkinsville will be the third seed at 1-2, and Christian County the four seed at 0-3.
The semifinal matchups will have UHA taking on Christian County and Hopkinsville battling Fort Campbell.
For Christian County Monday night, as it has been in every district match, the Lady Colonels were right in the thick of it. All three district losses this season have been by one goal.
Goals came from Alayah Lander and Katieann Thompson. Olivia Fentress finished the night with five saves. Coach Hannah Ambrose also praised the defensive efforts of Addison Piatt in the back.
Christian County wraps up the regular season Friday when they travel to Apollo.
Fort Campbell is back in action Tuesday night hosting Caldwell County.
Christian County Girls Soccer vs Fort Campbell