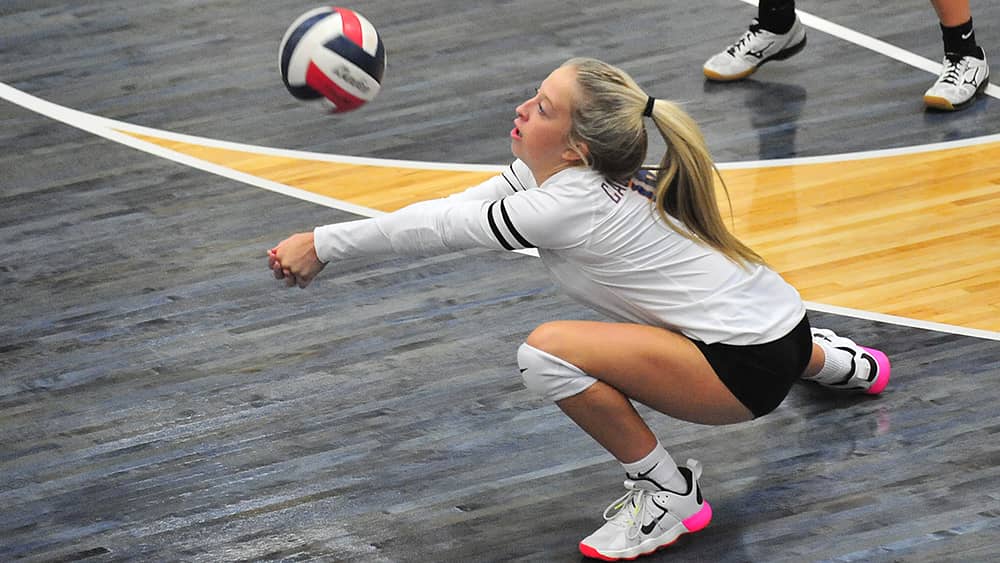 The Caldwell County Lady Tiger volleyball team faced some strong competition in the Quad State Tournament at McCracken County on Friday and Saturday. However, the Lady Tigers won just one of six matches in the competition.
The Lady Tigers claimed a 2-1 decision over Christian County in their final game of the event, prevailing 25-19, 24-26, 15-7.
Caldwell's girls dropped their first two matches on Friday, bowing to Community Christian Academy of Paducah 25-13, 25-19 and falling to Pinckneyville, Ill., 25-14, 25-19.
The Lady Tigers then began Saturday with a 25-14, 25-11 setback to Lexington, Tenn., before falling to University Heights Academy 25-15, 25-21.
Caldwell then lost to Owensboro 25-12, 25-23 before finishing the event with the win over Christian County.
The Lady Tigers are now 12-14 with two weeks left in the regular season.
They will play at home on Tuesday when they face 7th District rival Madisonville-North Hopkins.