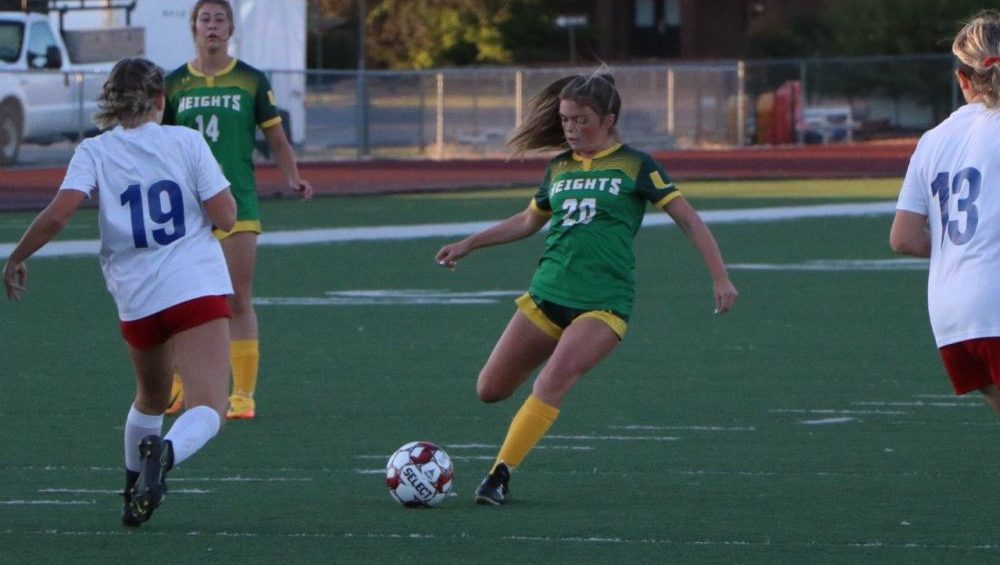 The University Heights Academy Lady Blazers are headed back to the 8th District soccer championship game for the 8th consecutive season. The Lady Blazers advanced by blanking Christian County Monday night 5-0 at Fryar Stadium at Fort Campbell.
The UHA Lady Blazers controlled the match from the very beginning, staying on the attack and keeping the ball in Christian County's end of the field virtually the entire match.
The Lady Blazers took the early 1-0 lead when Audrey Perry scored on a penalty kick after the Lady Colonels were called for a hand ball in the box at the 11:30 mark.
Less than five minutes later, Audrey Grise took a pass from Skyler Cantrell and found the net to extend the lead out to 2-0. Grise would score again at the 37:00 mark to make it 3-0.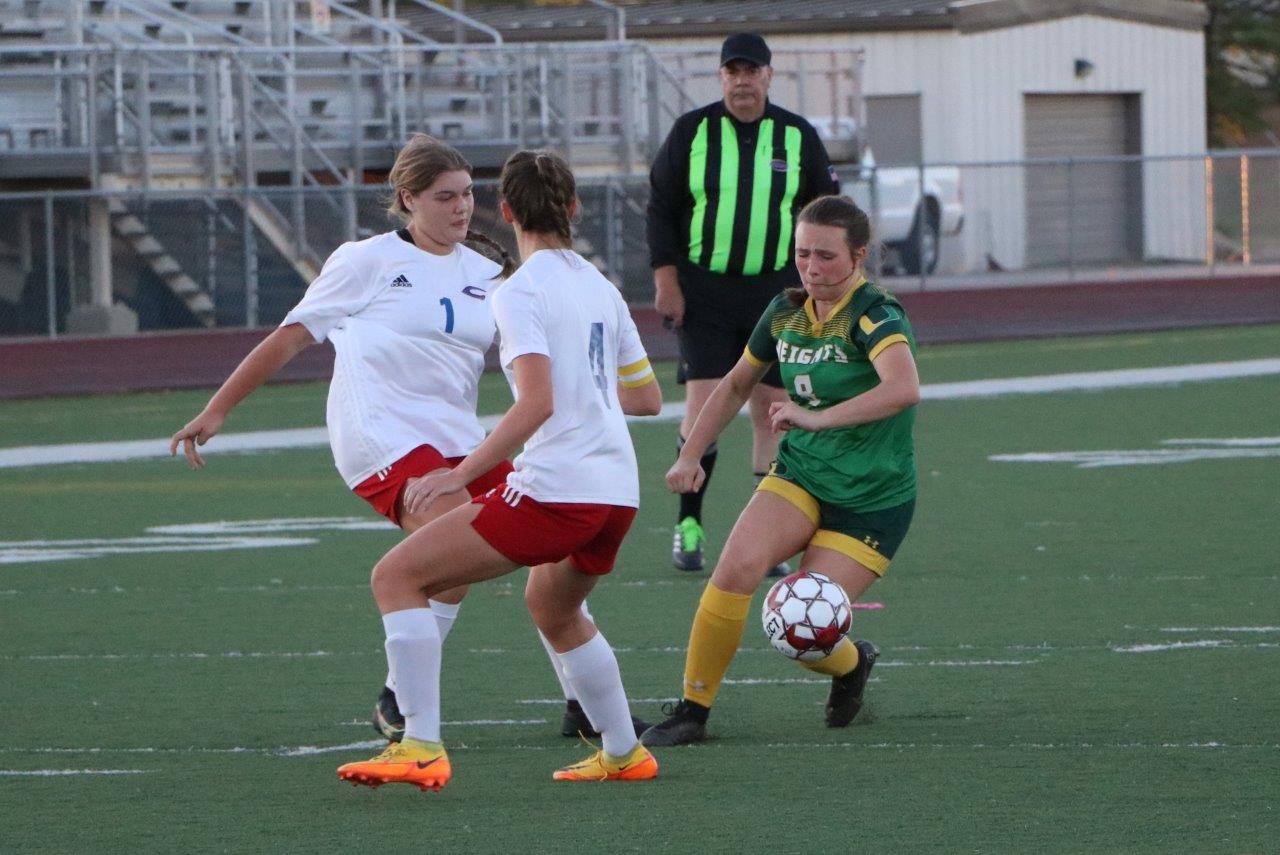 Two minutes later, Cantrell scored off a rebound, giving UHA a 4-0 lead at the half.
University Heights added one more goal early in the second half when Emma Dill scored off a run down the left side of the field at the 51:00 to move the lead out to 5-0.
UHA now stands at 8-6-1 and will move on to Wednesday night's championship match to take on the Hoptown Lady Tigers. The Lady Tigers defeated the Lady Blazers in last season's title match.
Christian Count ends the season at 2-14-1.

UHA Lady Blazers vs Christian County in 8th District Tourney