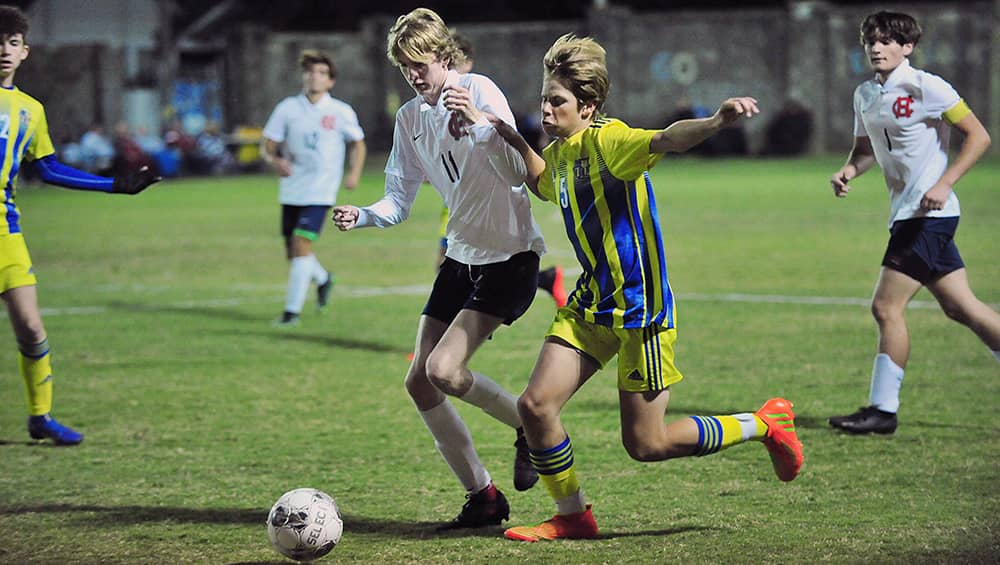 Hopkins County Central scored twice in the first 13 minutes of the second half and held off Caldwell County 2-1 to advance in the boys' 7th District soccer tournament Tuesday night.
The teams were 0-0 at halftime on Monday night when the lights went out at Butler Stadium in Princeton. That postponed the second half one day.
But when the teams returned, the Storm got out of the gate quickly.
Ryley Vincent finished off a loose ball in front of the Caldwell net in the 46th minute to put Hopkins Central up 1-0.
The Storm (10-10) then scored on a free kick from just outside the box by Colton Browning in the 53rd minute.
That put Hopkins Central in command.
Caldwell (7-8-2) made the final few minutes interesting by finding the net in the 75th minute.
Grayden Miller headed home a pass from deep in the Hopkins Central end by Blake Lancaster to make it a 2-1 ballgame.
But Caldwell failed to generate another strong scoring opportunity as Hopkins Central advanced to Thursday's championship match.
The Storm outshot the Tigers 12-7 in the contest.
Trevor Weldon recorded six saves in the Hopkins Central net.
Corbin Nichols had three saves for Caldwell.
The Tigers had won three straight against Hopkins Central, including a 2-0 decision during the regular season.