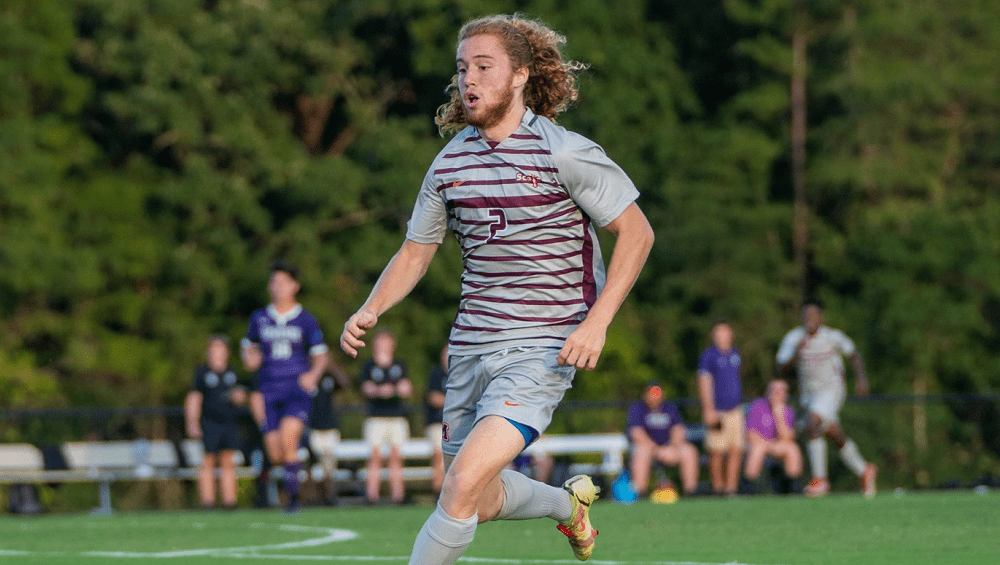 Photo - Maryville College Athletics
His first collegiate season in 2021 was not exactly what former University Heights Academy Blazer William Bryan was hoping it would be. Bryan came out and scored three goals in his first four matches at Maryville College and appeared to be ready to set the Collegiate Conference of the South on fire.
However, a knee injury cut Bryan's season disappointingly short.
Forward the calendar to 2022 and things are significantly different for the redshirt-freshman.
The Collegiate Conference of the South late last week announced award winners and All-Conference honors for the 2022 season, and the former Blazer is among those being recognized for their on-the-field efforts during the season.
Bryan has been named as the 'Rookie of the Year' and has been named to the All-CCS First Team.
Bryan was among the conference scoring leaders all season, finishing the regular season with 10 goals in 17 matches. He scored two goals against both Spalding and Piedmont and added single tallies in six other matches.
Bryan also led the team with five assists for 25 points, and 38 of his 63 shot attempts were on target for a 60.3 percent rate.
Maryville saw its season come to an end Saturday with a 3-2 loss to Covenant in the conference tournament semifinals.