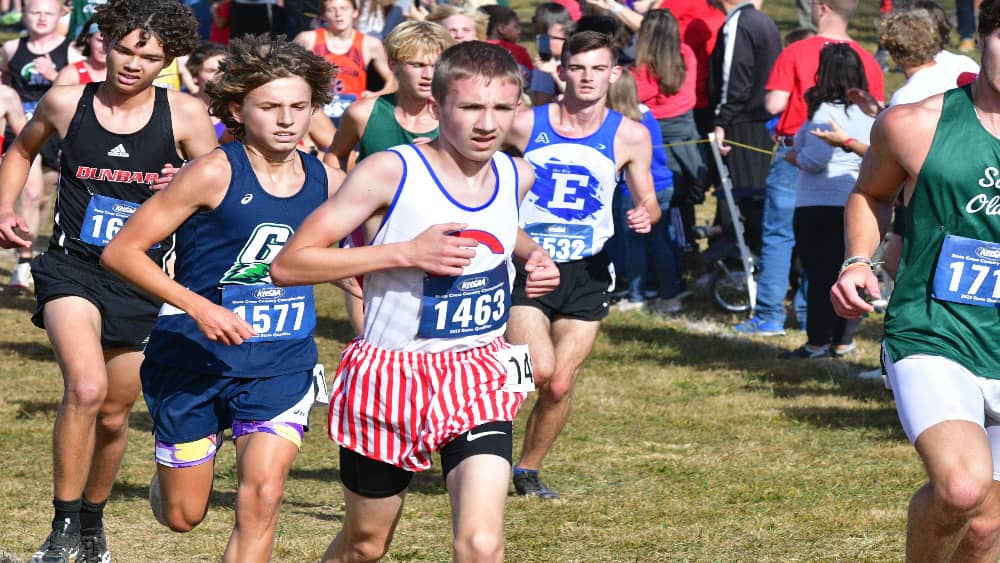 Christian County sophomore Michael Webb finished in 191st place in his first Class 3A State Meet Saturday at the Bourbon County Cross Country Park.
Webb ran a time of 18:44 over the 3.1-mile course. He finished 3:14 behind the race winner, Will Sheets of Covington Catholic.
As a freshman, nine of Webb's 11 races had a time of 19:00-plus.  He had none this year as his times were between 17:39 and 18:49.
Webb talked about his day on the state meet course in this YSE interview.