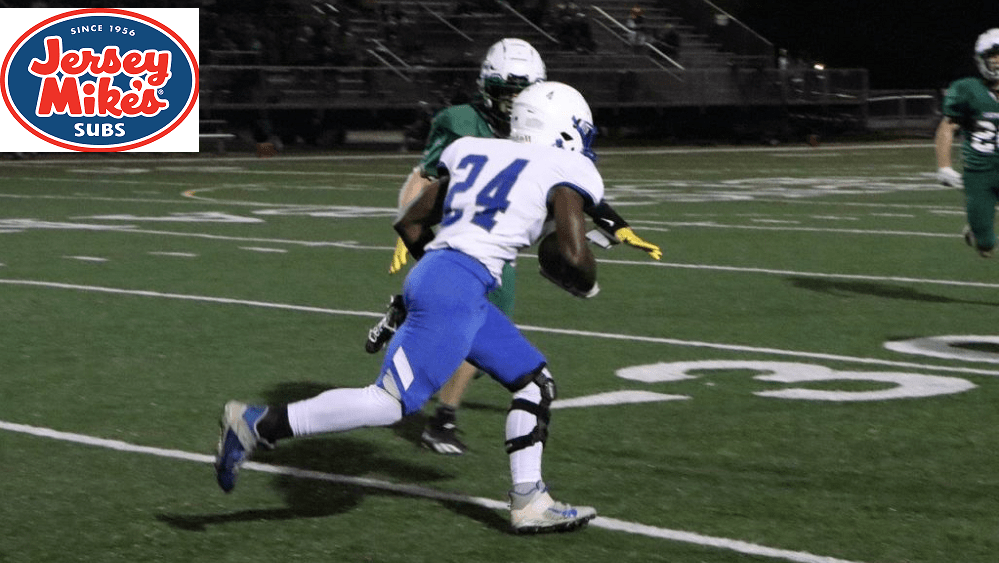 The Fort Campbell Falcons saw their season come to an end Friday night with a loss to Owensboro Catholic in the opening round of the Class 2A playoffs. While it was a tough loss for the Falcons, there were some bright spots on the field, one of those was the play of senior Jayden Swann.
His effort on the field has resulted in Swann being named the Jersey Mike's 'Player of the Game' for the game against the Aces.
Swann led the Falcons in receptions with five, which was more than half of the passes caught in the contest for Fort Campbell. Swann also scored on a two-point conversion for the Falcons.
Congratulations to Jayden Swann, and a big thank you to Jersey Mikes.