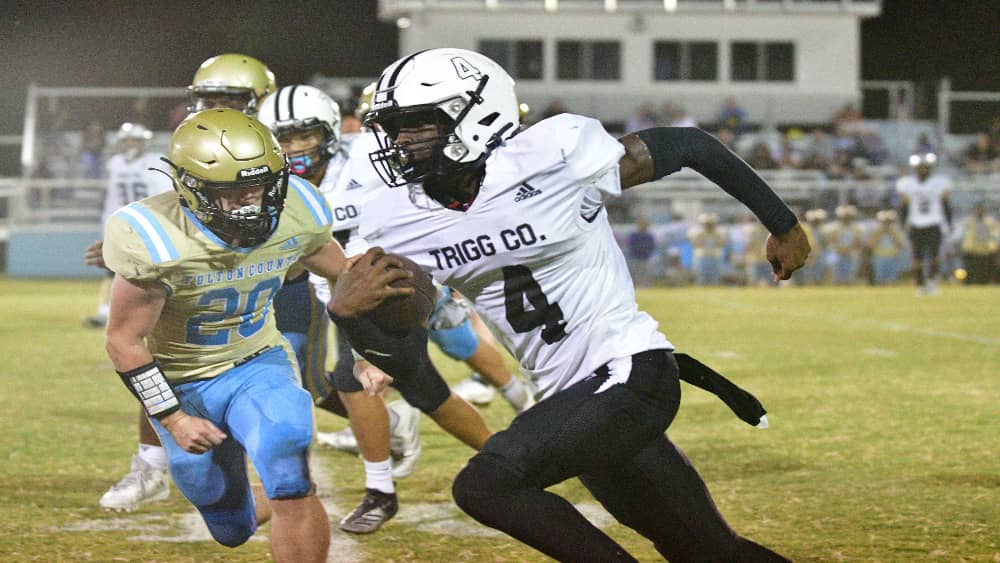 Trigg County junior Jhaden Vaughn continues to climb the school's receiving list for both yards and catches.
Vaughn had 39 catches for 862 yards and nine touchdowns in the 2022 season.
Heading into his senior season in 2023, Vaughn has 1,893 yards and needs just 168 yards to pass Devron Wadlington's school record of 2,060 yards achieved from 1999-2001.
Vaughn's 88 career receptions rank fifth on the school's all-time list. He needs 28 catches in 2023 to pass Jakobe Bridges (2016-19) to top the list.
While his 18 career touchdowns rank third on the list, he'll need a break-out season in 2023 to top Trigg County's all-time receiving list. Wadlington had 36 touchdown catches in his three-year career, including 24 in the 2000 season.
Jakobe Bridges is second on the career list with 21 TD catches.