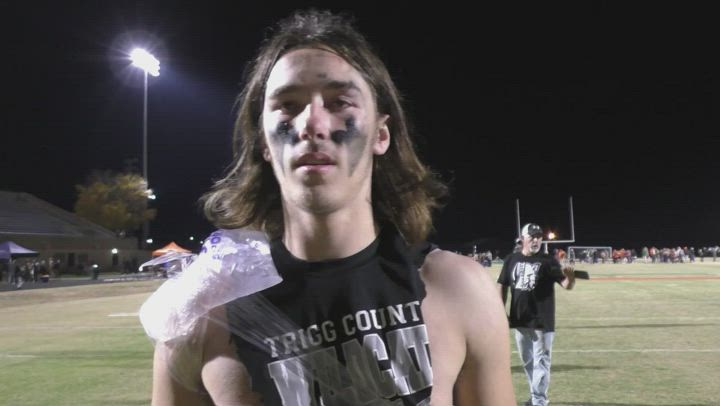 After a hard tackle knocked Jacob Wease out of Trigg County's October 14 game with Webster County, it appeared his season and his high school career were over.
But Wease made it a point to do what he could to get back on the field.
Two weeks of rehabbing a separated throwing shoulder resulted in one more game — a playoff game at Hart County.
Wease was 17 of 33 for 210 yards and three touchdowns in what turned out to be his final game — a 43-36 loss to Hart County.
Wease talked about why getting back on the field and going out on his own terms was important to him.