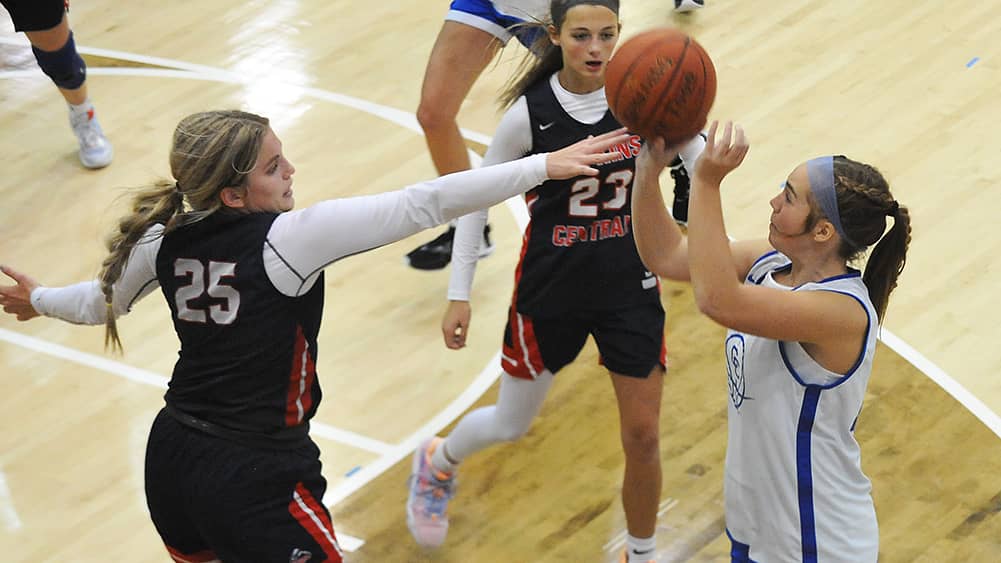 The Caldwell County Lady Tigers did not pick up a win in scrimmage action at Crittenden County on Saturday, but Caldwell did get better as the day went on — dropping one-point decisions in its last two games in the five-team event.
Each scrimmage was contested in two halves with a running clock.
The Lady Tigers started the day against Union County but were outscored 20-9. Presley McKinney had five points to lead Caldwell in that game.
The Lady Tigers were then defeated by Crittenden County 47-28 but the second half was a more-competitive 22-16. A.J. Hollowell hit four 3-pointers and had 14 points.
Caldwell was edged by Mayfield 27-26 in the next scrimmage. The Lady Tigers won the second half of that one 17-7. Hollowell led Caldwell with 12 points.
The Lady Tigers finished the day with Hopkins County Central and again suffered a one-point setback 37-36.
Caldwell took the second half 20-16. Hollowell had four 3-pointers and totaled 16 points. Med Thomas hit three 3s and scored 11 points. McKinney added five points.
Caldwell's girls have finished their preseason slate. They will open the regular season Nov. 29 at University Heights Academy.

Lady Tigers at Crittenden Scrimmage