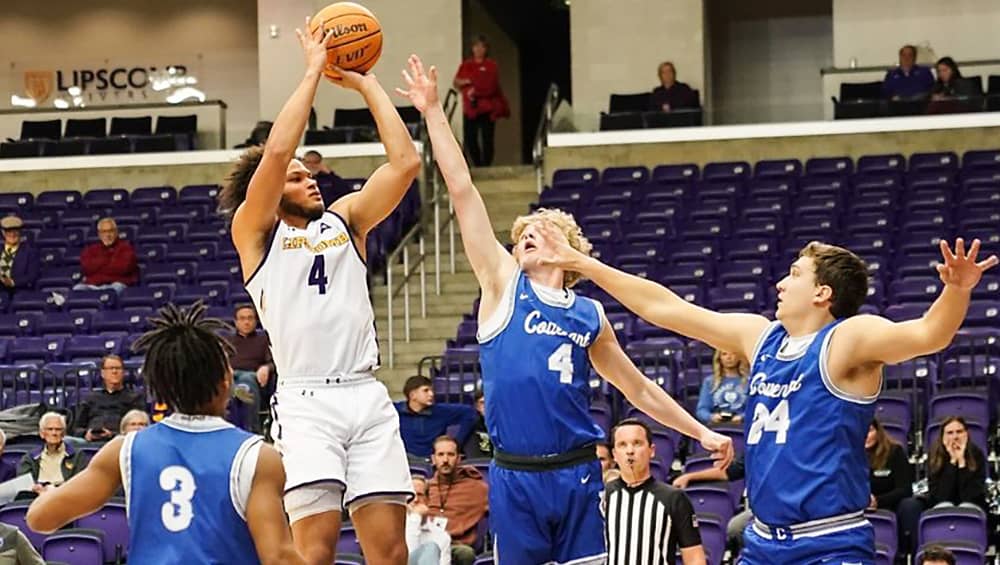 (Lipscomb Athletics photo)
Former Caldwell County Tiger Derrin Boyd scored 15 points and grabbed six rebounds Monday night in Nashville as his Lipscomb Bisons ran over Covenant College from Lookout Mountain, Georgia, 86-61.
Boyd played 23 minutes and added one assist and one steal in the win as Lipscomb improved to 3-2 this season.
Boyd was five of eight from the floor, made one of two 3-pointers and was four of six at the free throw line.
Lipscomb took control of the contest with an early 15-0 run and led 45-22 at halftime.
Jacob Ognacevic scored a team-high 17 points for the Bisons while Boyd and Will Pruitt each poured in 15.
Boyd has started all five games for Lipscomb and is averaging 11.2 points a game.
Boyd and the Bisons will next play at Chattanooga Wednesday afternoon at 3:00.