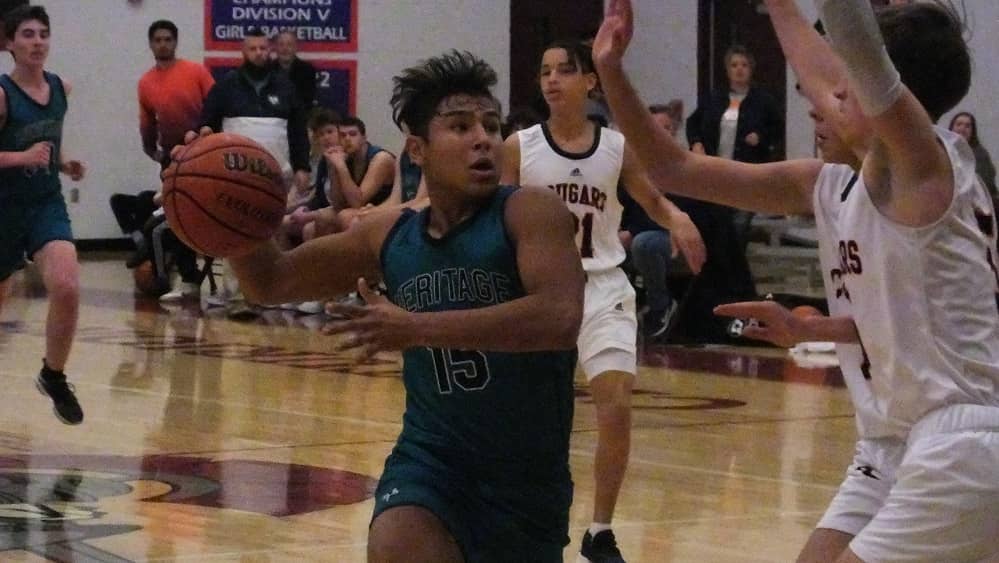 With the KHSAA regular season getting underway next week, the Heritage Christian Academy boys' basketball team got in some final preparation on Tuesday with a 61-36 scrimmage loss to Dickson County.
The Warriors got off to a strong start and led 7-3 after a three-pointer by Camden Higgins, but the Cougars answered with a 12-0 run to lead 15-7 after the first quarter.
Josh Cape scored seven points to help Dickson County outscore HCA 20-5 in the second, and the Cougars led 35-12 at halftime.
HCA's Jason Leek knocked down a pair of threes on the way to ten points in the third, and the Warriors outscored Dickson by four to trail by 19 with a quarter to play.
Leek scored four in the fourth to finish with a team-high 15 points, but the Warriors were outscored by six for the final margin,
Dickson County put 13 players in the scorebook, led by ten points from Wyatt Harmon.
Heritage Christian          7     5    15     9 — 36
Dickson County              15   20   11    15 — 61
Heritage Christian — Leek 15, Robles 10, Gibson 4, Wells 4, Higgins 3
Dickson County — Harmon 10, Cape 9, Danden 8, Holt 8, Hamm 7, Lee 6, Devahouse 3, Beard 2, Davis 2, Frankin 2, Pass 2, Redmon 1, Roth 1

PHOTOS – Dickson County, TN 61, Heritage Christian Academy Warriors 36