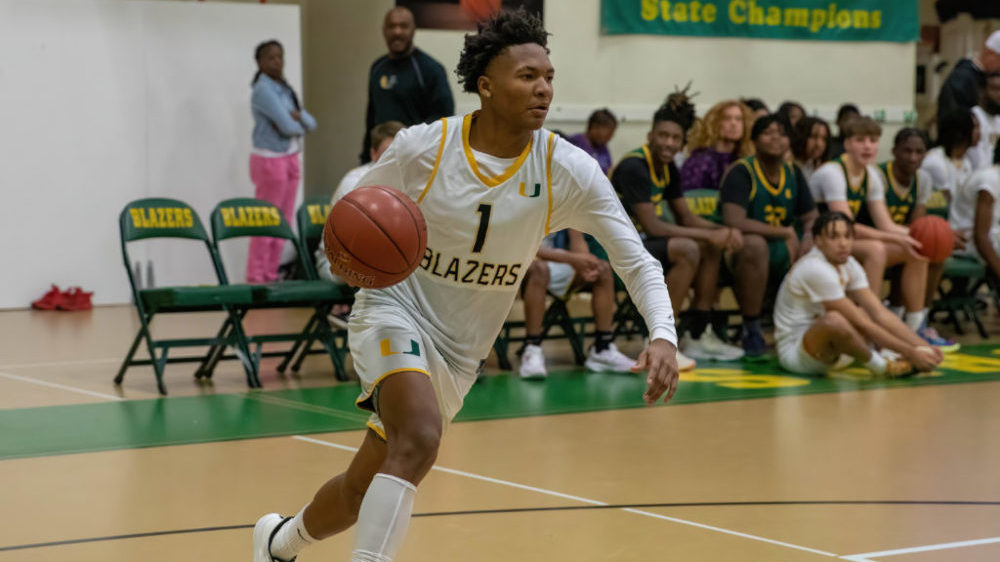 YSE File Photo
It was a nice way for the University Heights Academy Blazers to wrap up the preseason. The Blazers traveled to Graves County Tuesday night and came away with a big 77-51 scrimmage win over the host Eagles.
UHA got a big night from Lemar Northingon. Northington finished with 29 points, 4 rebounds, and 4 assists to lead the Blazers.
Gavin Grubbs tallied 15 points, 7 assists, and three boards.
Elijah Walton also hit double figures with 12 points. Walton added 6 rebounds and two assists.
An area that will have the coaches smiling is the assist-to-turnover ratio. For the game, the Blazers had 23 assists while turning the ball over just seven times.
UHA will officially open the season December 6 when they travel to take on defending 1st Region champion Murray.