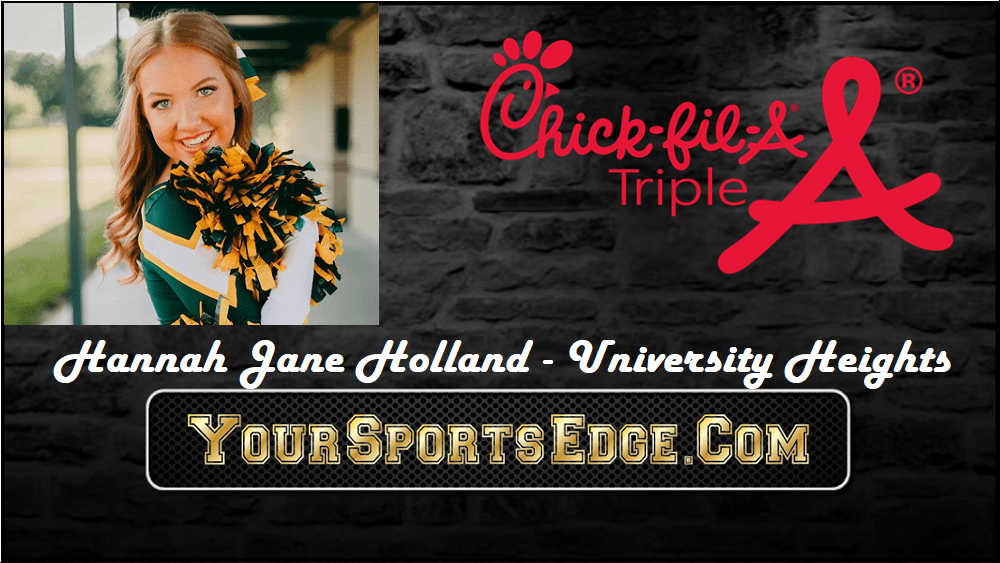 With our Chick-fil-A 'Triple A' student-athletes, we look to recognize those young people who participate in athletics, not just for their athletic achievements, but also for the activities they are involved in beyond the court and the field of competition, whether it be in the classroom, their school community, or their community at large. With University Heights Academy's Hannah Jane Holland, all of those most certainly apply to this outstanding Blazer senior.
Athletically, Hannah Jane has been involved with cheerleading and tennis for a significant part of her educational career at UHA. She has been a part of the tennis team and lettered each year since 7th grade. Hannah Jane says she would like to play club tennis when she heads off to college.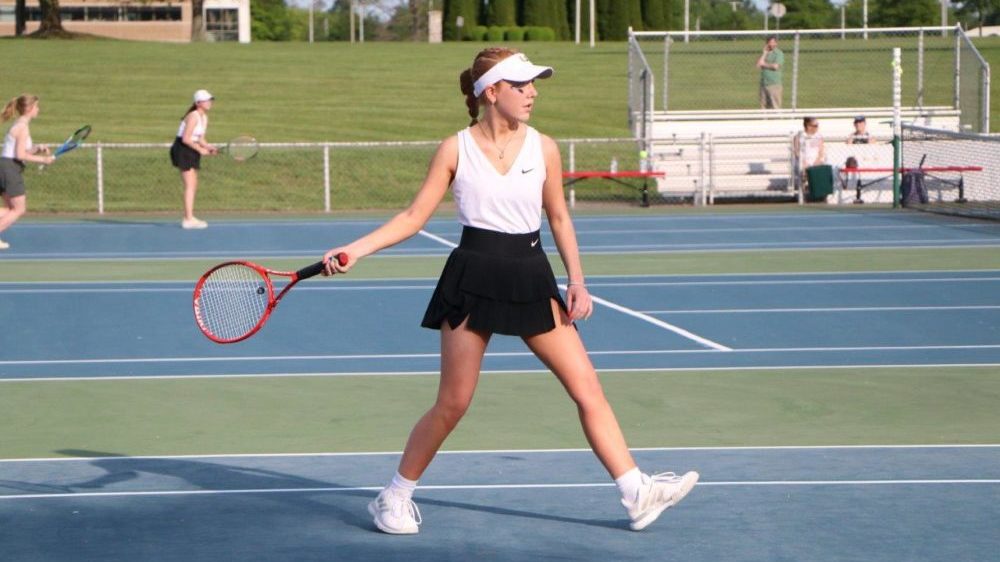 She has been a cheerleader at UHA for almost as long. Hannah Jane has been on the cheerleading squad since her 8th-grade year.
Hannah Jane does quite well in the classroom. She has a weighted GPA of 4.04, which is impressive in its own right. She is a member of the National Honor Society at University Heights.
Hannah Jane has been a member of the Kentucky Youth Assembly since the seventh grade. She has been a delegate supporting various bills and spoke on both the House and Senate floors. She was an active member and supporting officer on the Media Corps. Last year, Hannah Jane was awarded the Outstanding Social Media Delegate and in 2022 she was hand selected to be one of four Assistant Media Corps Editors. Hannah Jane says KYA exposed her to a wide variety of individuals and she was able to learn the importance of service, social responsibility, and community activism.
She is extensively involved in her school community at University Heights. Hannah Jane is a member of the UHA yearbook staff team. She applied and was chosen to join the staff, based on academic performance, teacher recommendations, organizational skills, and overall creativity. As part of the yearbook staff, she is responsible for event and student photography, story writing, layout design work, and advertisement presentation. The UHA yearbook recently won an outstanding yearbook award from Josten.
She is also involved in the University Heights Academy Senior Beta Club, where she is the current President, the UHA Key Club, Fellowship of Christian Students, University Heights Academy Environmental Club, the UHA Rotary Interact Club, and the University Heights Academy Title IX Committee.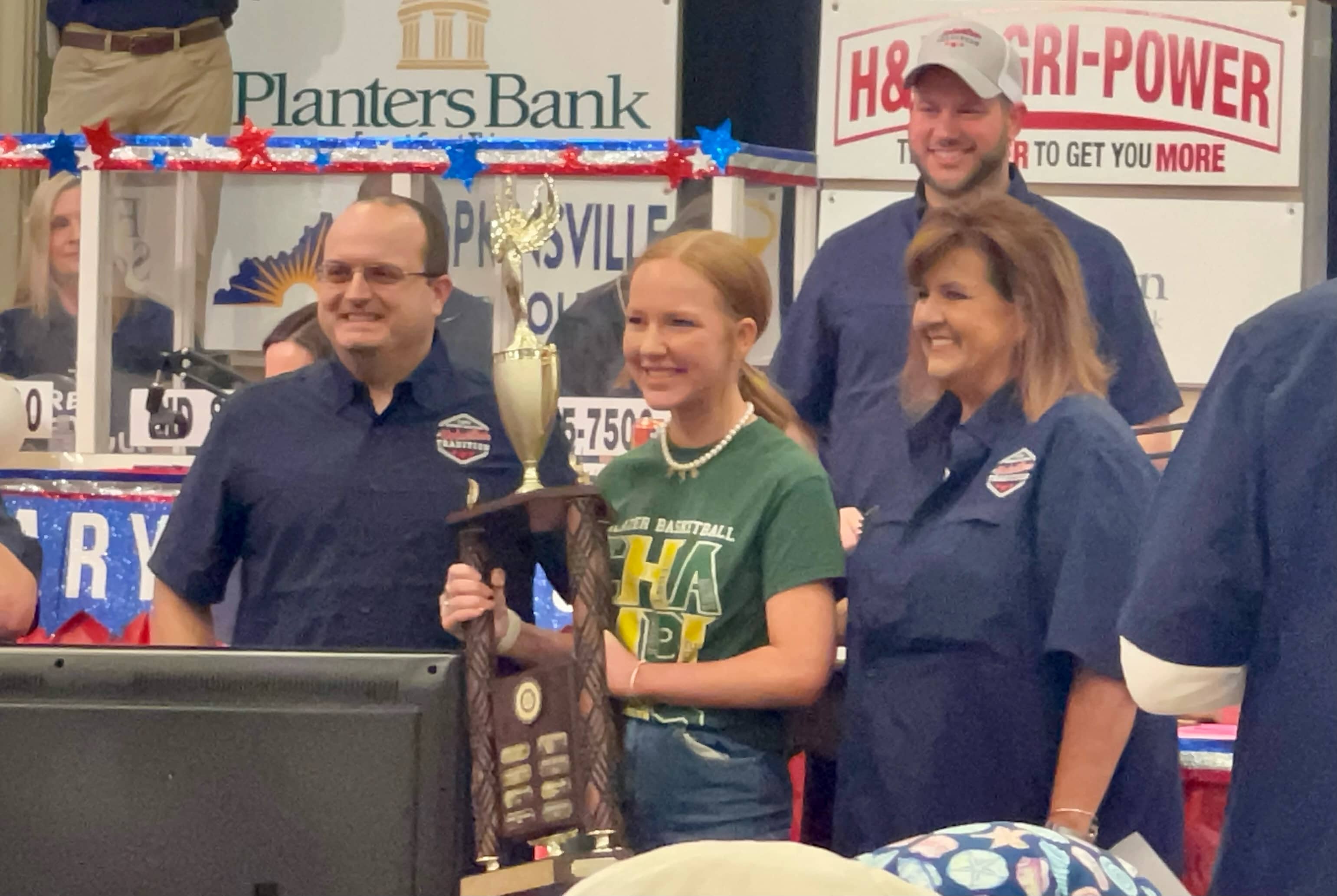 Hannah Jane is also involved with the University Heights Academy Drama Department, where she is the current Student Costume Director and Current Theatre Council Member.
Outside of her school community, Hannah Jane is active in the overall community as well. She was selected as one of forty students, out of five area high schools, to join the Hopkinsville-Christian County Youth Leadership Program, Class of 2021-2022. In order to be considered for the program, students have to demonstrate leadership qualities, and a desire to better understand their community and effect positive change and future development.
In Hannah Jane's case, being dramatic is not a bad thing. She has been involved with Campanile Productions since age seven. She has been a cast member, volunteer, and dedicated patron of Campanile and has been a part of the ensemble for plays like The Wizard of Oz, Annie, Peter Pan, 101 Dalmatians, and High School Musical. Additionally, Hannah Jane has been a stagehand, volunteered with marketing and sales, ushered, and worked at summer camps for kids.
Hannah Jane is also involved with her church. She is a member of the youth group at First United Methodist Church in Hopkinsville. As an active member, she participates in various activities within the church and the local community. She has been involved with the children's program at Vacation Bible School, assisted in the church nursery, and extended care during the worship hour. Hannah Jane has also supported mission work at the Salvation Army through the Angel Tree program and seasonal bell-ringing.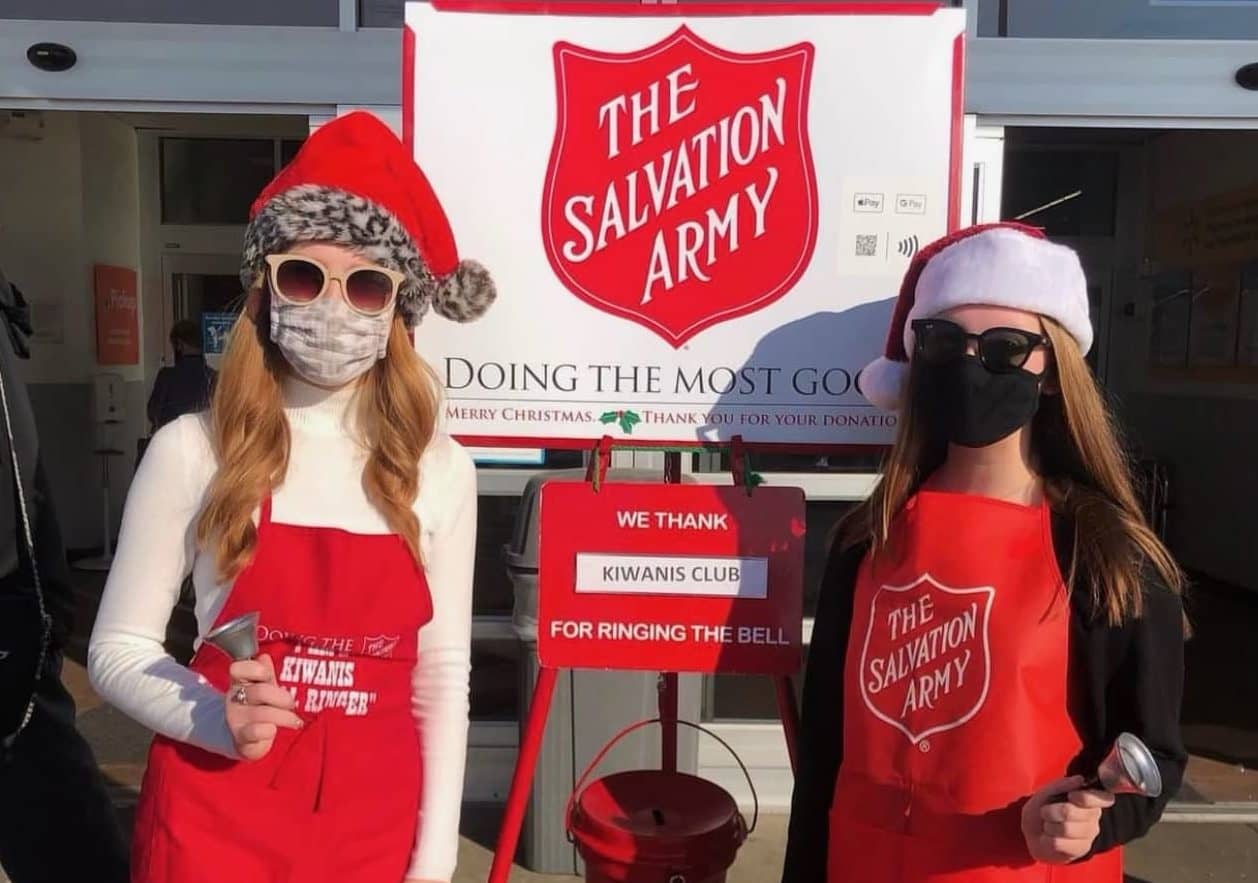 As for her future plans, Hannah Jane is impressive there too. She plans to attend Ole Miss and major in Dietetics and Nutrition and minor in Business.
That is a pretty impressive list from a pretty impressive young lady. Thereby, she is the latest Chick-fil-A 'Triple A', UHA's Hannah Jane Holland.