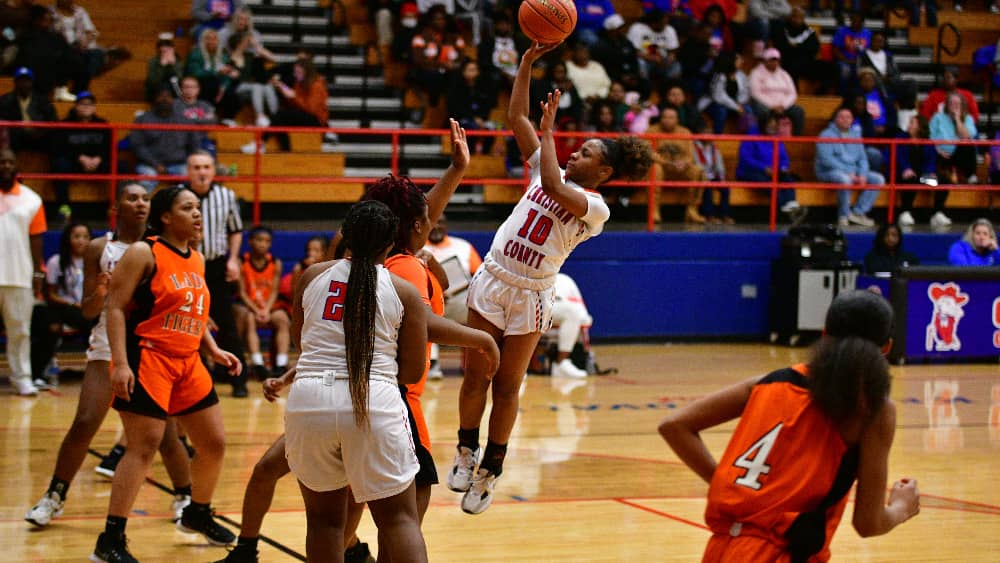 The Christian County Lady Colonels left no doubt who the top seed in the 8th District basketball race was following a 56-24 win over Hopkinsville Saturday afternoon at Lyle Dunbar Gymnasium.
Christian County scored the first 10 points of the game on its way to posting consecutive wins over Hopkinsville for the first time in two years. The 32-point margin is Christian County's largest over Hopkinsville since a 67-34 win in 2010.
Anaysia Bagwell scored 14 of her 20 points in the first half as the Lady Colonel defense forced 20 Hopkinsville turnovers in the first 16 minutes.
The miscues did not help a Hopkinsville squad playing without two starters. Shiyah Forte (13.7 ppg., 9.3 reb.) suffered an injury in practice Friday. She also missed last month's game against the Lady Colonels.
Faith Dansbury, who was scoring just shy of 10 points a game, suffered a season-ending knee injury last month.
NeVaeh Day scored seven first half points as the Lady Colonels led by as many as 21 points. She finished with 16 points as eight Lady Colonels reached the scoring column.
Up 29-11 at halftime, third quarter turnovers helped Christian County get its transition game rolling again as they pushed the lead to 40-15 on a steal and Day bucket. The 21-4 run to begin the half triggered the running clock for the remainder of the contest.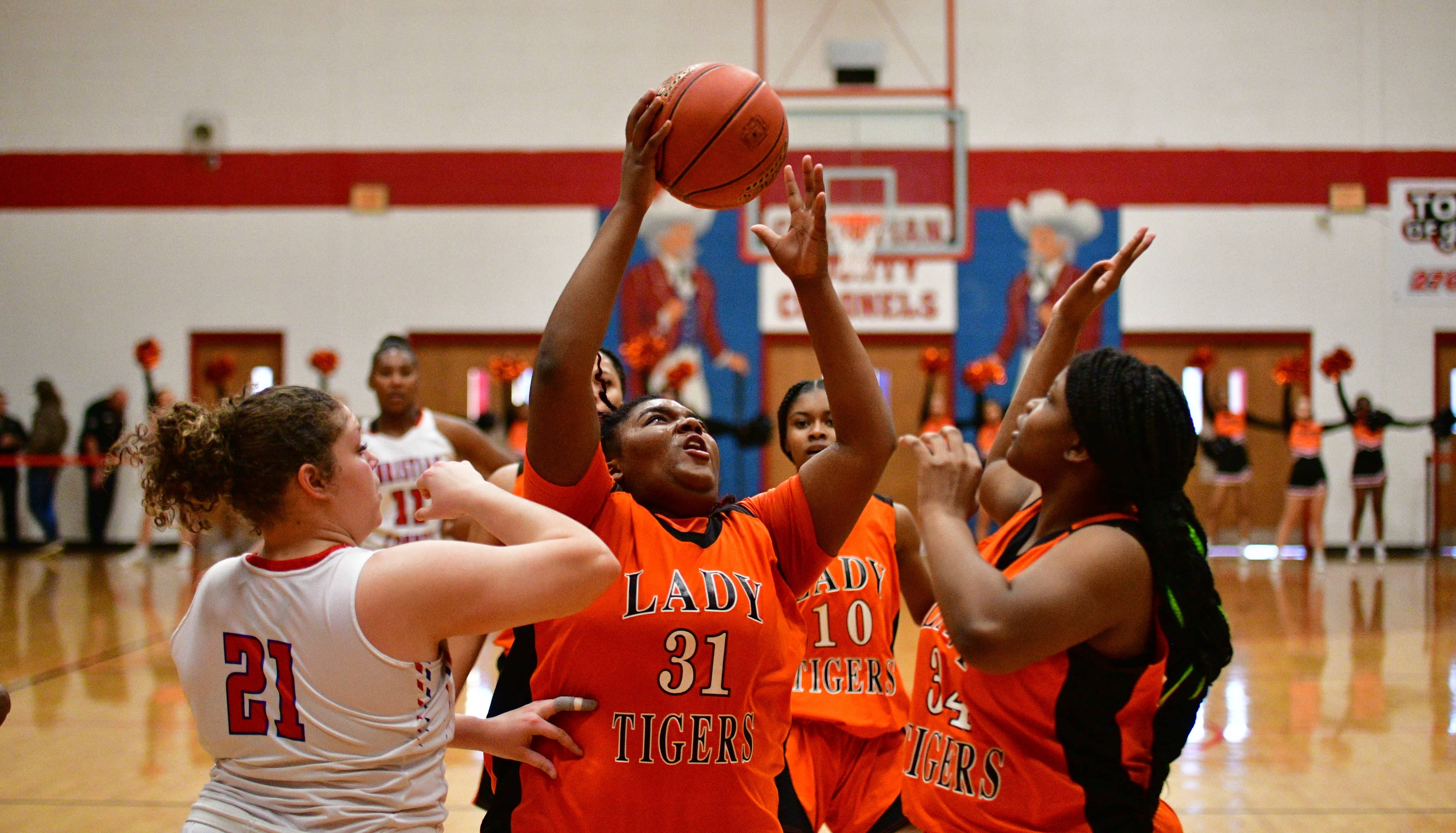 Taria Sharber led Hopkinsville with eight points and eight rebounds.
Hopkinsville suffered its sixth straight loss and will try and get everyone healthy ahead of Monday's district game at Fort Campbell. The Lady Tigers have won 36 straight games over their district foe dating back to the 2005 postseason.
Christian County has won three of four games and will travel to Daviess County Tuesday, looking to avenge a four-point loss suffered to the Lady Panthers last year.
Hopkinsville           6        5        5        8–     24
Christian County   18      11      23      4–     56
Hopkinsville (2-10) – Sharber 8, Flemming 5, Hurt 4, Payton 2, Sheffield 2, Murray 2, McGee 1
Christian County (8-9) – Bagwell 20, Day 16, Harris 6, Daniel 4, McGregor 3, McGee 3, Anderson 2, Hobson 2