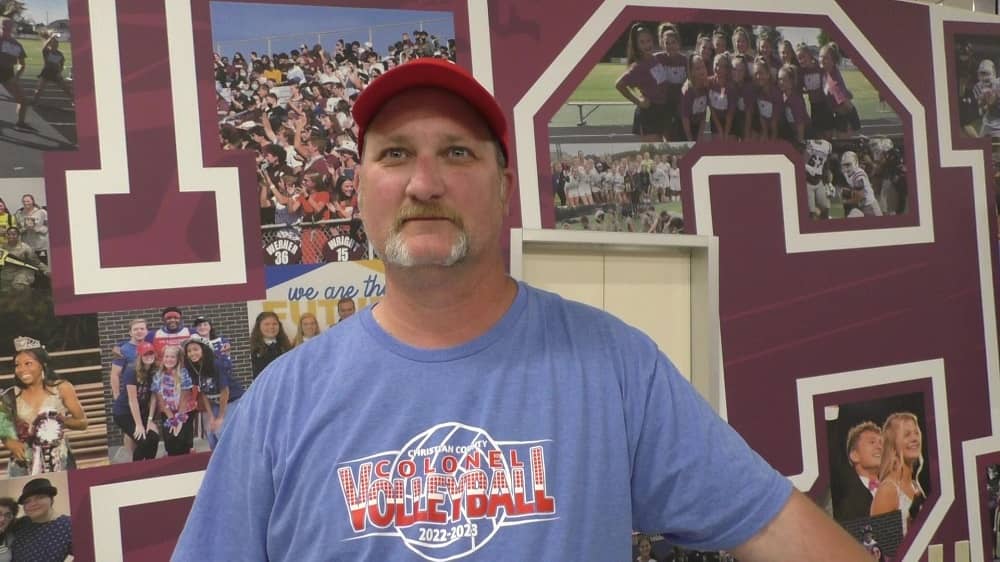 YSE File Photo
The search is underway for a new volleyball coach at Christian County High School. Athletic department officials at Christian County confirmed to YourSportsEdge.Com Friday afternoon that Rick Erickson was no longer the coach of the team.
Officials say they had decided to move the program in a "different direction."
The decision ends the second tenure for Erickson as head coach of the Lady Colonels' volleyball team. He returned to the program in March of 2019 following the departure of Ashleigh Sympson.
During the past four seasons, Erickson's teams went 40-72 and made three regional tournament appearances. With his seven seasons as coach from 2008-2015, his career record at Christian County is 216-186.
The Lady Colonels won the district title in Erickson's first six seasons and advanced to the region championship three straight years (2010-12). The first year Erickson's team didn't win a district title was 2014 when they finished runner-up to University Heights. They bounced back to knock off UHA in the region championship match and win the school's only region title.
Before taking the job at Christian County in 2008, he won 61 games as Trigg County's coach from 2003-07 and led the Lady Wildcats to the program's first district title.