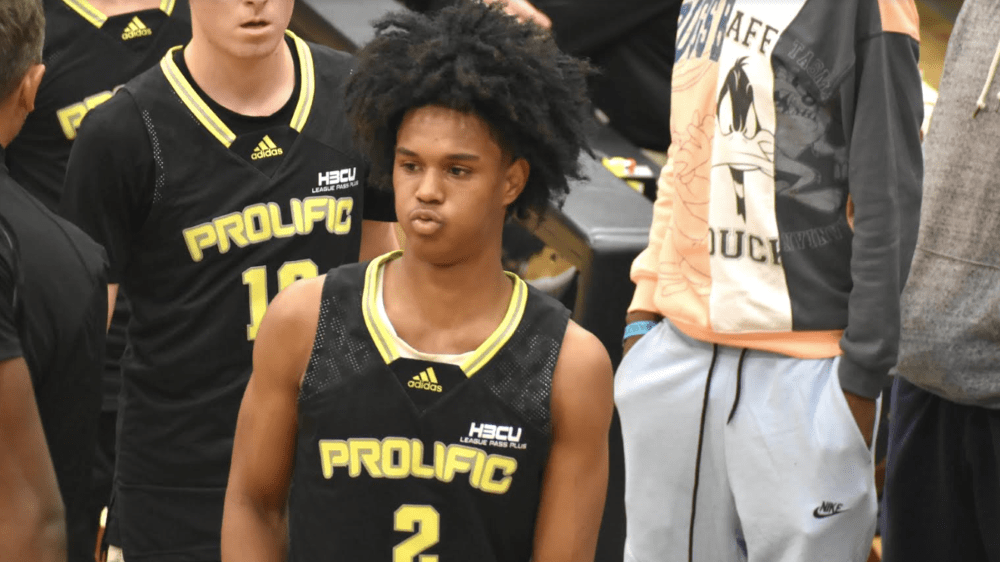 Holloway has the unique ability to create for himself and others. (Twitter Photo)
Auburn signee Aden Holloway, a consensus top 30 player in the 2023 recruiting and a McDonald's All-American, has one unique quality that helps make him an elite player.
"If you are a jerk and bad person off the court it's hard to be a leader on the court," said Prolific Prep (Calif.) coach Ryan Bernadi. "Aden is a connector. He leads people.
"His shooting ability is off the charts. He can make shots from anywhere at any time. He's a really good passer. He's a combo guard who can play the 1 or 2. He plays point for us."
Prolific Prep will play two games at the PrepSpin Classic at Mercer County High School this weekend.
Holloway is a four-star point guard and the fourth highest rated player ever to sign with Auburn. He's averaging 19 points, 5.5 assists, 3.5 rebounds and 1.0 steals per game for Prolific Prep, a top five team in the ESPN national rankings.
"Auburn has become a place where fast, quick, creative guards have flourished," Auburn coach Bruce Pearl said when Holloway signed in November. "Aden is a special winner. He has a high basketball IQ and the unique ability to create for himself and others. People just love playing with him."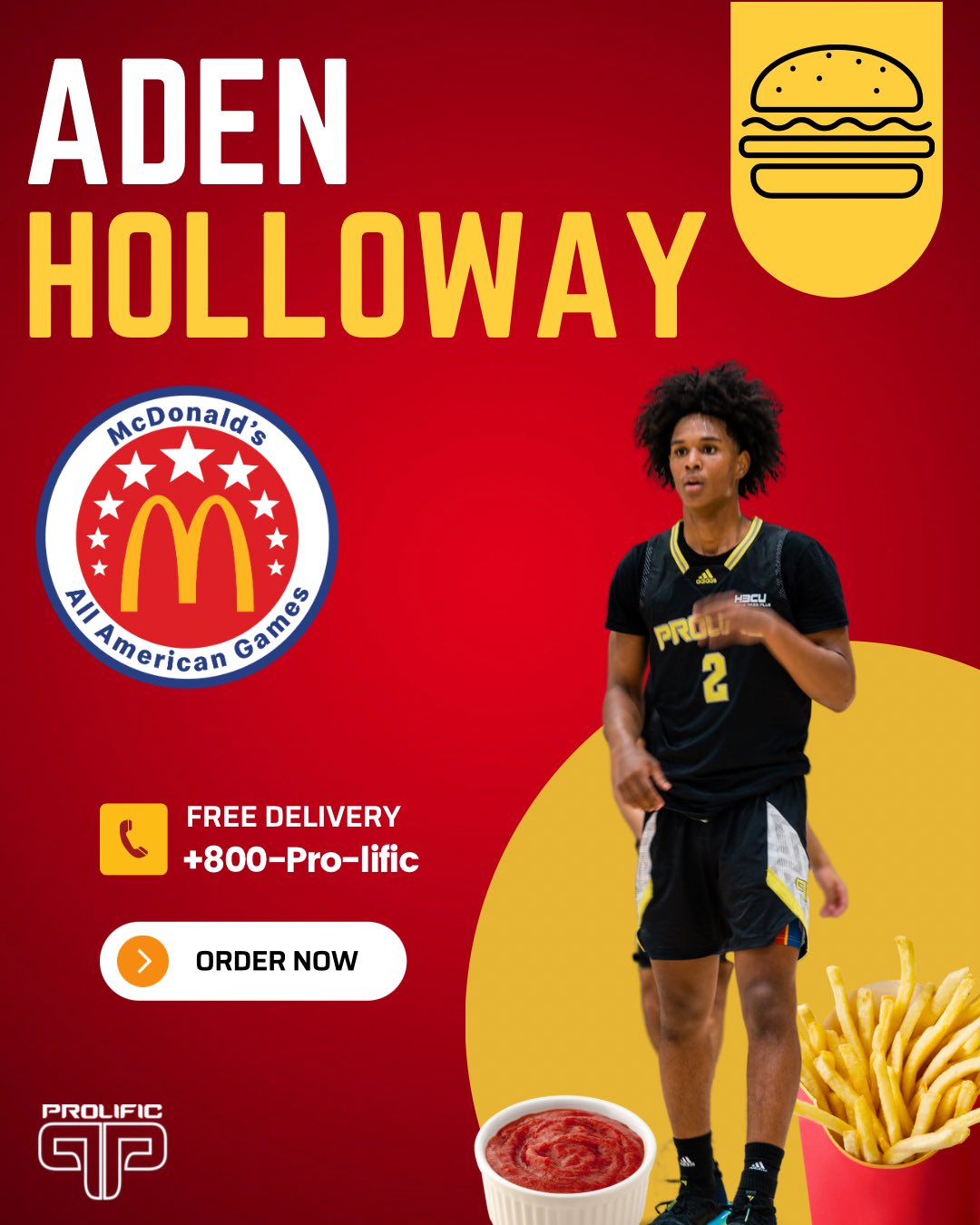 He'll be playing with Kentucky signees Aaron Bradshaw, Justin Edwards and DJ Wagner on the East team in the McDonald's All-American game. Kentucky's other signee Reed Sheppard will be on the West team along with Arkansas signee Baye Ball, who will also be at Mercer County this weekend.
Bernardi says fans at Mercer County will enjoy watching Holloway play.
"Point guard is a learned position and every day he is learning," the Prolific Prep coach said. "He is a great scorer but is playing with a bunch of ranked players. He sacrifices for the betterment of the team and plays to maximize our talent.
"We have three players 6-10 and above who have all signed Division I scholarships. He makes sure they are engaged and doing what we need to win but he can also put on a show."
* * *
Here is the full PrepSpin Classic schedule (admission is $15 for adults and $10 for children per day):
Mercer County Senior High School, Harrodsburg, KY
Friday, February 3rd
4:00 pm Our Savior Lutheran (NY) vs CHI Prep (IL), 5:30 pm Mercer County Titans (KY) vs Trinity Christian Academy (KY), 7:30 pm Accelerated Prep (CO) vs Dream City Christian (AZ)
9:00 pm Mercer County Lady Titans (KY)  vs George Rogers Clark (KY) GIRLS
Saturday, February 4th
12 Noon CHI Prep (IL) vs Accelerated Prep (CO)
1:30 pm Mercer County Titans (KY) vs Lexington Christian Academy (KY)
3:00 pm West Jessamine (KY) vs Moore HS (KY)
4:30 pm Hamilton Heights (TN) vs Prolific Prep (CA)
6:00 pm Premier Prep (AZ) vs Our Savior Lutheran (NY)
Sunday, February 5th
1:00 pm Dream City Christian (AZ) vs Hamilton Heights (TN)
2:45 pm Prolific Prep (CA) vs Premier Prep (AZ)