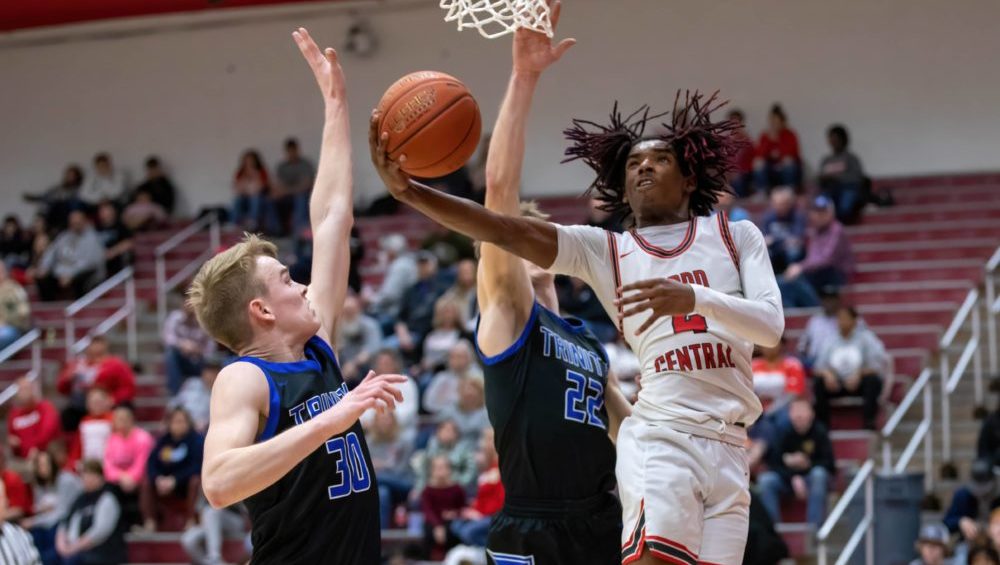 The Todd County Central Rebels will head into the postseason having won four of their last five games. The Rebels took an early lead Friday night against Whitesville Trinity and made it stand up, defeating the Raiders 74-66 in Todd Central's regular-season finale.
Behind the play of Preston Rager, Jamison Glass, and Trayvon Foster, the Rebels took an 18-11 lead after the opening quarter. And that margin would stand for the rest of the night, almost to the point.
Both teams got their offenses rolling in the second quarter and scored 24 points as the Rebels led 42-35 at the half.
The 'even Steven' play continued in the beginning of the second half. Both teams scored 16 points in the third quarter as the Rebels continued to hold on to the seven-point lead at 58-51.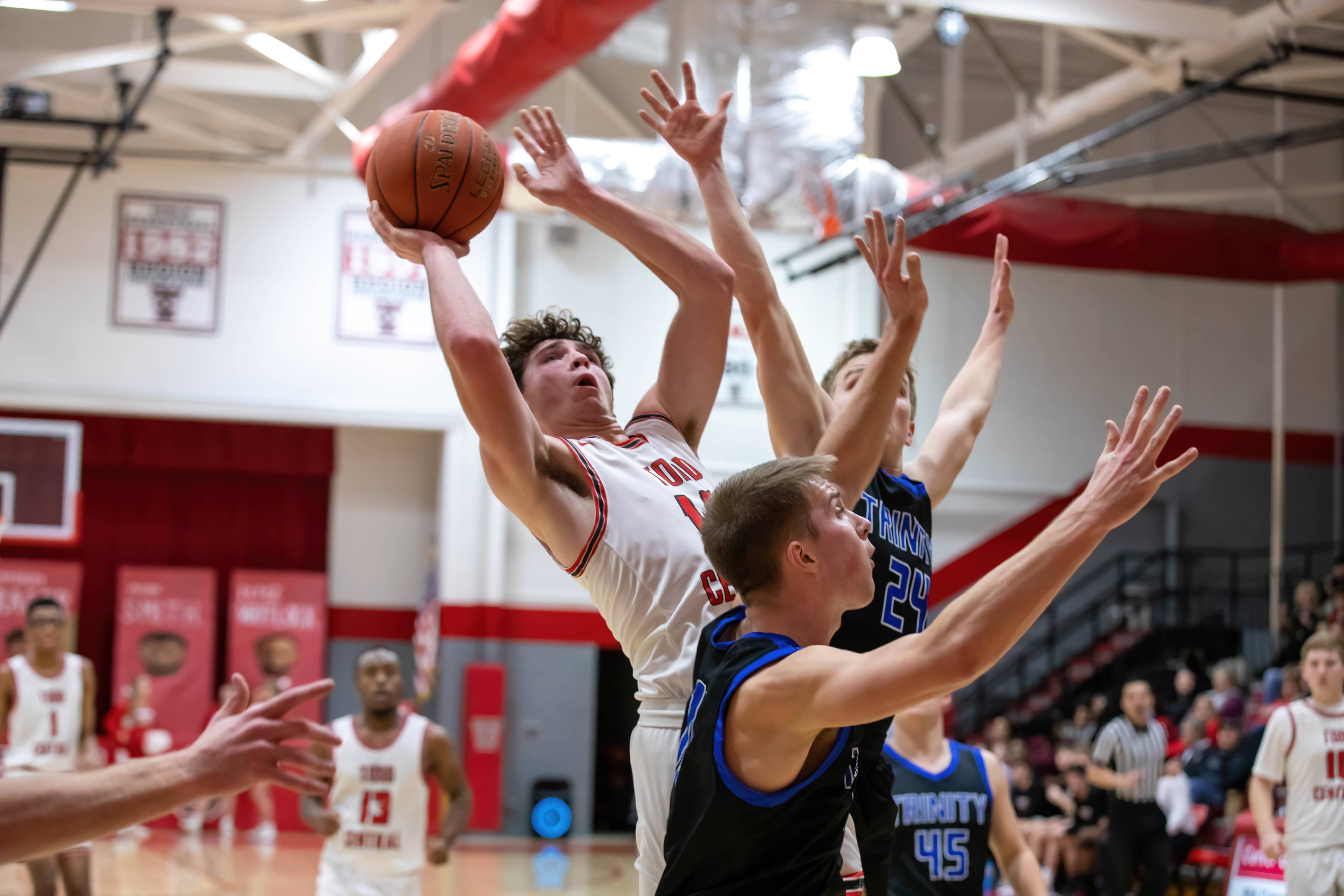 The Rebels then did what they needed to at the free throw line in the final quarter to pick up the win. Todd Central hit 6 of 8 from the charity stripe as they turned back any attempt at a Trinity rally and took the eight-point victory.
It was a big night for junior Jamison Glass. Not only did he score 29 points, but Glass also became a member of the Todd County Central '1000 Point Club.' Trayvon Foster added 21 points for the Rebels.
Nathan Hernandez and Landon Smith led the Raiders with 16 points each.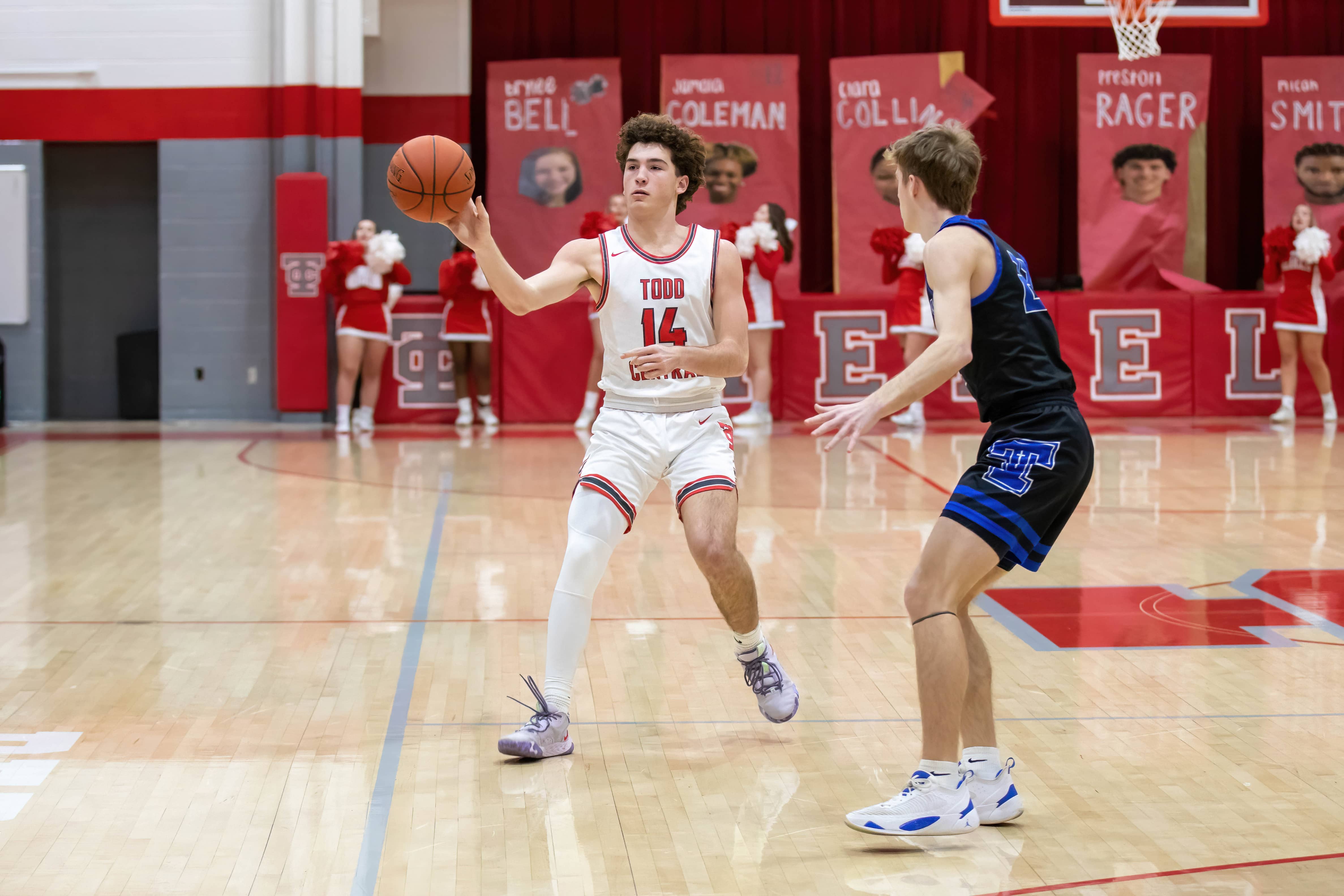 Todd County Central finishes the regular season at 17-11. The Rebels will open 13th District play Tuesday in Elkton against the Russellville Panthers.
WTHS   –   11   24   16   15   —   66
TCCHS  –   18  24   16   16   —   74
Trinity – Hernandez 16, Smith 16, Huff 15, Howard 12, Mills 4, Aull 3
Todd Central – Glass 29, Foster 21, Whitlock 10, Rager 9, Strader 3, Smith 2