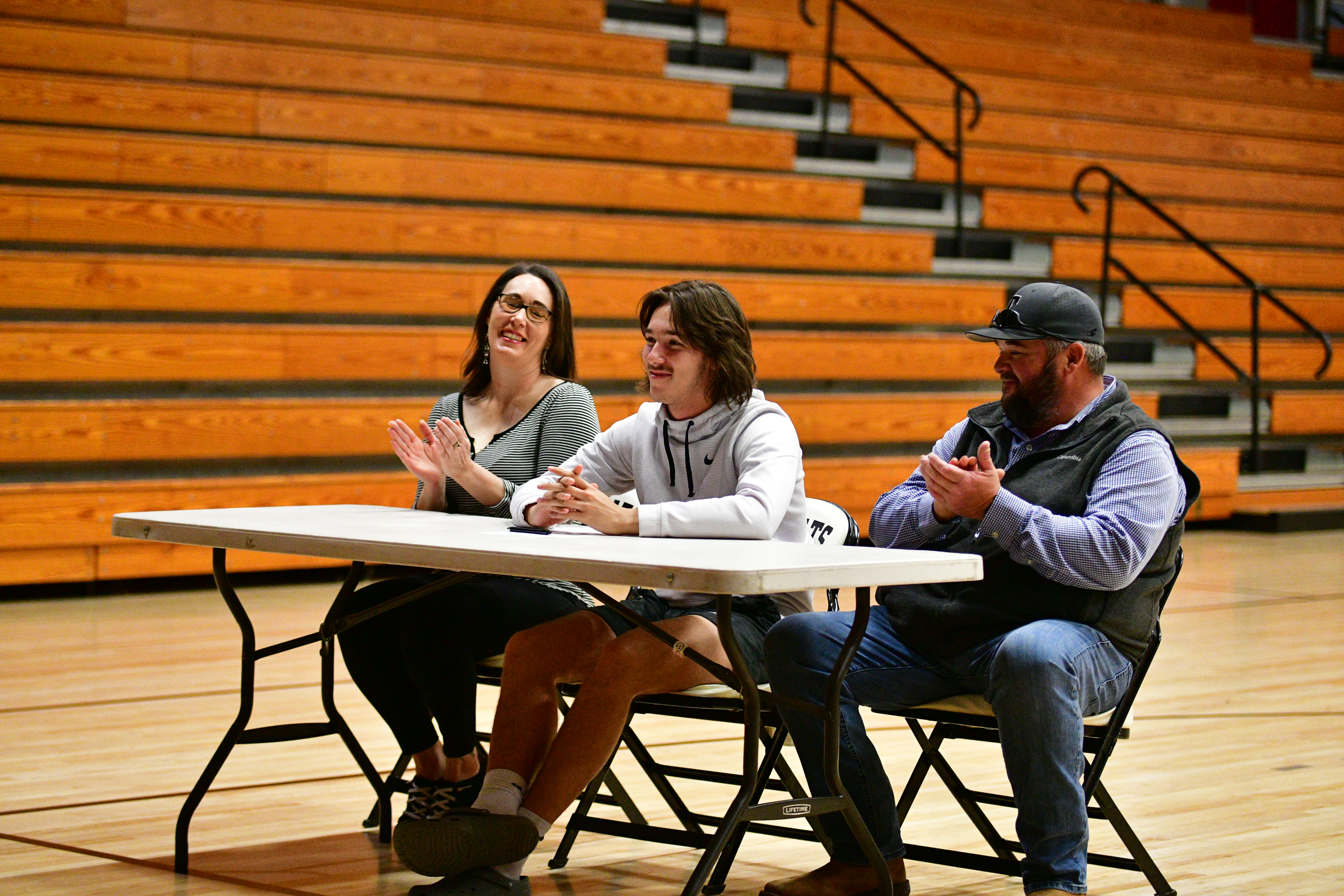 Trigg County's all-time passing leader will continue his football career at Georgetown College.
Jacob Wease made it official on Wednesday when he signed his letter with the NAIA school. Georgetown was 7-3 last year and has compiled a 21-7 over the past three seasons.
Wease threw for 2,098 yards during the 2022 season and became the first Trigg County quarterback to throw for over 2,000 yards in consecutive seasons.
Wease finished his career with 5,839 yards and stands atop Trigg County's all-time passing list. He passed Dan Moser's total of 5,511 yards during the 2022 season.
He completed 125-of-216 passes for a career-high 57.8 percent in 2022. His 125 completions were one less than last season and are fourth most in a season. Moser's 134 completions in 2000 still stands as the single-season record.
Wease set the single-season record for attempts in 2021 with 271. His 216 attempts in 2022 are the eighth-most.
For his career, Wease's 351 completions on 724 attempts are both records. Moser held the former record with 332 completions on 667 attempts.
Wease became the school's career touchdown leader with 62 TDs, which is six more than Moser.
He finished with four career 300-yard games – one less than Moser – and 12 games of 200 yards or more which ties Moser for the most in school history.