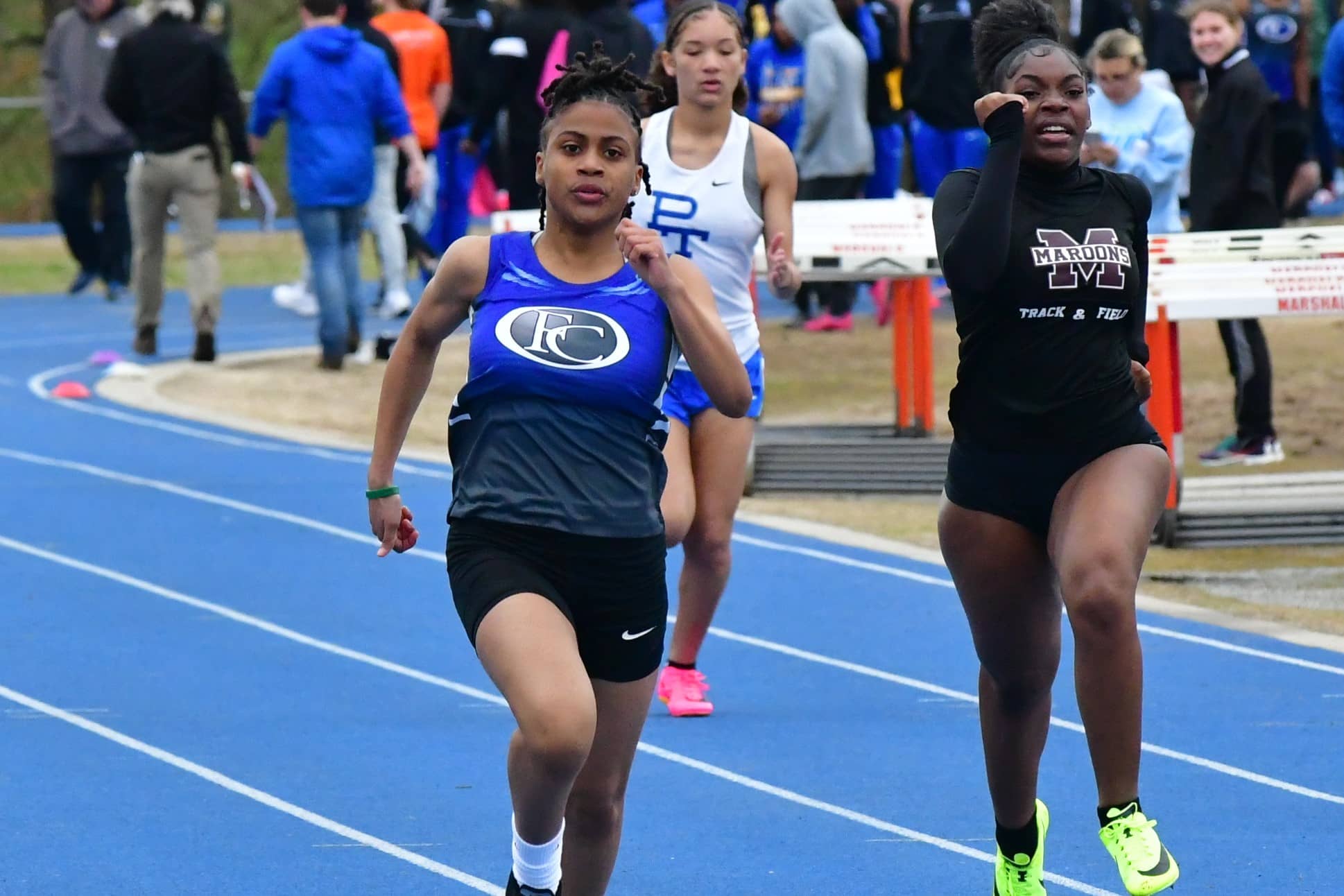 The Fort Campbell Lady Falcons put together several top-10 finishes Saturday to bring home a 19th-place finish at the Invitational of the South Track and Field Meet at Marshall County.
Fort Campbell scored 12.5 points in the loaded field to finish a half-point behind Caldwell County and Christian County.
SPRINTS
Jerni Hicks qualified for the finals of the 100-meter dash and finished in eighth place in 13.63 seconds, shaving .44 seconds off her prelim time.
Savannah Ziegler was 31st in the 100-meter dash in 14.78 seconds.
Zyaziah Langley was 23rd in the 400-meter dash in 1:10.75 and 32nd in the 200 meters (30.34).
Victoria DeLoatch was 28th in the 400 meters in 1:11.38.
Cloey Neuwar finished in 23rd place in the 100-meter hurdles in 23.31 seconds and was 23rd in the 300-meter hurdles in 1:11.02.
Julieann Johnson was 22nd in the 300-meter hurdles (1:08.66).
RELAYS
The 800-meter relay team had Fort Campbell's best finish of the day – fourth place in 1:55.32. The 400-meter team was seventh (53.61) and the 1600-meter team was 12th in 4:56.18.
FIELD EVENTS
Natalie Winters continued Fort Campbell's recent run of scoring pole vaulters with a fourth-place tie at 6 feet 6 inches.
Lilanah Dewitt came in 16th place in the high jump with a height of four feet.
Rosella Rajj was 19th in the triple jump with a distance of 27 feet, 45 inches, and came in 26th in the long jump with a  distance of 12 feet. Savannah Ziegler was 28th in the long jump at 11 feet 7 inches.
Kenadi Dollar was 26th in the triple jump at 24 feet, 4 inches.