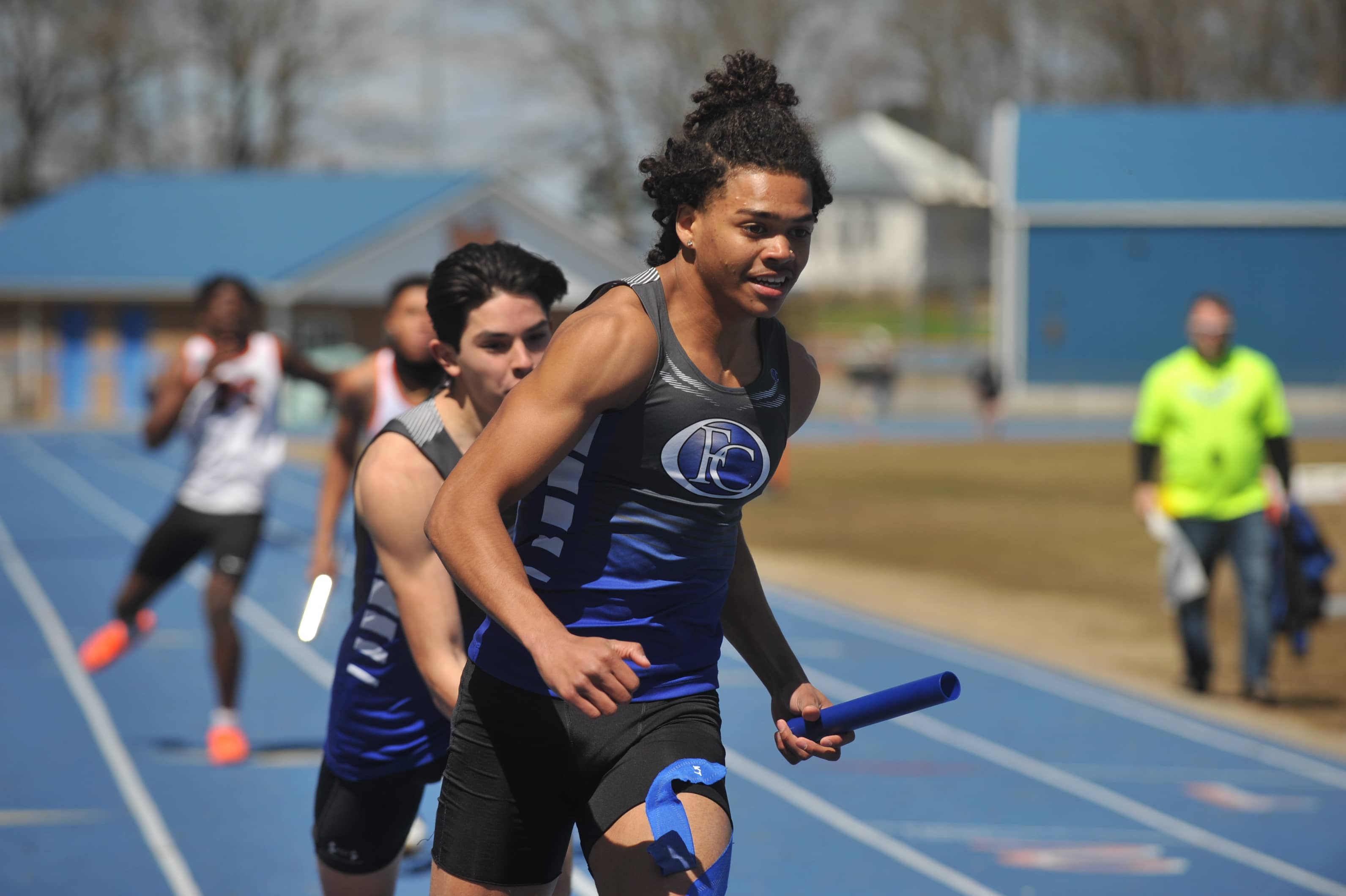 Maurice Moore's win in the 400-meter dash highlighted Fort Campbell's day at the Invitational of the South Track and Field Meet Saturday at Marshall County.
Moore's win was one of six finishes inside the top 10 for the Falcons, which also included a win in the unified 2×50 race.
SPRINTS
Moore showed off a strong kick down the stretch to win the 400-meter dash with a time of 50.93 seconds. It was one of the 20 fastest times ever run by a Falcon athlete in the event.
Mateo Cerritos Gatto was 8th in the 400-meter run in 52.85 seconds and was 13th in the 100-meter dash in a time of 12.06 seconds.
Samuel Atoubi was 22nd in the 400-meter run with a time of 56.65 seconds and Amaury Andrews was 53rd in the 200-meter dash with a time of 29.44 seconds.
Atoubi and Andrews also competed in the 110-meter hurdles where Atoubi was 11th (20.37) and Andrews was 14th (20.88).
MIDDLE DISTANCE
Alonso Alfaro was 18th in the 800-meter run (2:19.06), while Jamile Wilson was 24th in 2:22.37.
Darrion Hutson was 35th in the 1600-meter run with a clocking of 6:01.02.
Alexander Creighton was 40th in the 1600 meters in 6:40.26
RELAYS
In a highly competitive 800-meter relay race, Fort Campbell was fourth in 1:35.55. The 1600-meter team was fifth in 3:43.74.
The 3200-meter team was 11th (9:51.71) and the 400-meter team was 12th in 46.93 seconds.
Fort Campbell's unified 2×50 relay team took first place in 14.56.
FIELD EVENTS
Ja'Caryous Perryman came in sixth place in the long jump with a distance of 19 feet.
Adam Berry was 13th in the long jump at 17 feet, 10.5 inches.
Ja'Lyel Welch was 12th in the shot put (37-09) and Keshawn Dixon was 13th with a toss of 37-08. Welch's best finish of the day came in the discus where his heave of 111 feet, 10 inches was good for seventh place.
Jaeden Carolina was 12th in the discus at 102-08.
Kaiden Verdone finished 11th in the high jump with a height of 5 feet, 8 inches.  Maurice Moore also finished in 11th place.
John Montalvo was 21st in the triple jump at 34 feet, 2 inches, while Jaylen Waddy checked in 29th place at 30 feet, 9 inches.