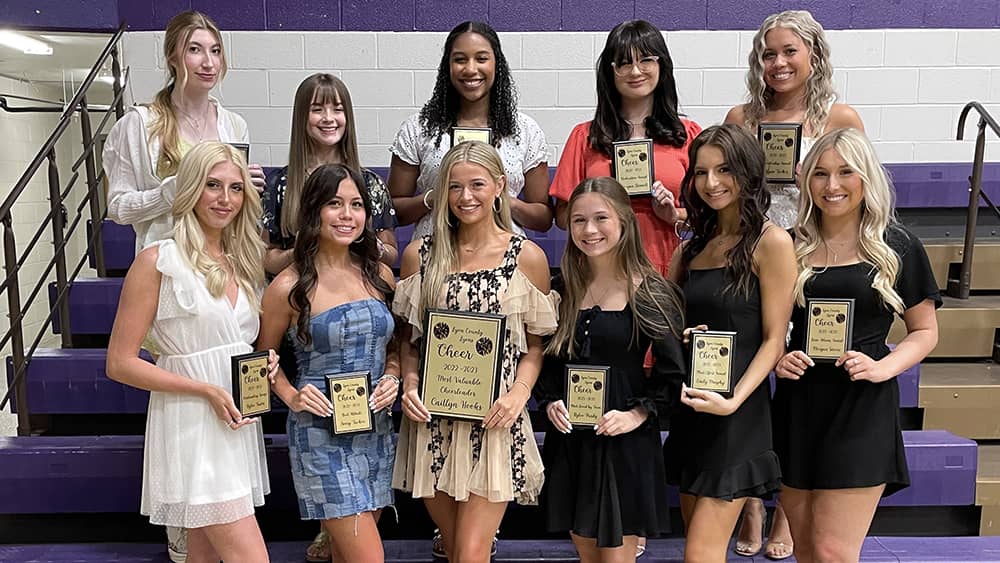 Lyon County's cheerleaders were recognized during the school's Winter Sports Banquet on Monday at Jason White Gymnasium.
Award winners included Caitlyn Hooks, Most Valuable Cheerleader; Ryan Tucker, Leadership Award; Morgan Green, Lara Adams Award; Rylee Purdy, Most Loved by Team; Keegan Stinnett, Dedication Award; and Avery Tucker, Best Attitude.
Other award winners were Rhyan Stephen, Highest Energy; Allie Holt, Biggest Smile; Sarah Grace Herring, Loudest Cheerleader; Ashanti Holland, Outstanding Dancer; Rylee Travis, Outstanding Jumps; and Emily Murphy, Most Effort Award.

Lyon County Cheer Awards